WHO sending Ebola experts to Mali, 43 people monitored for virus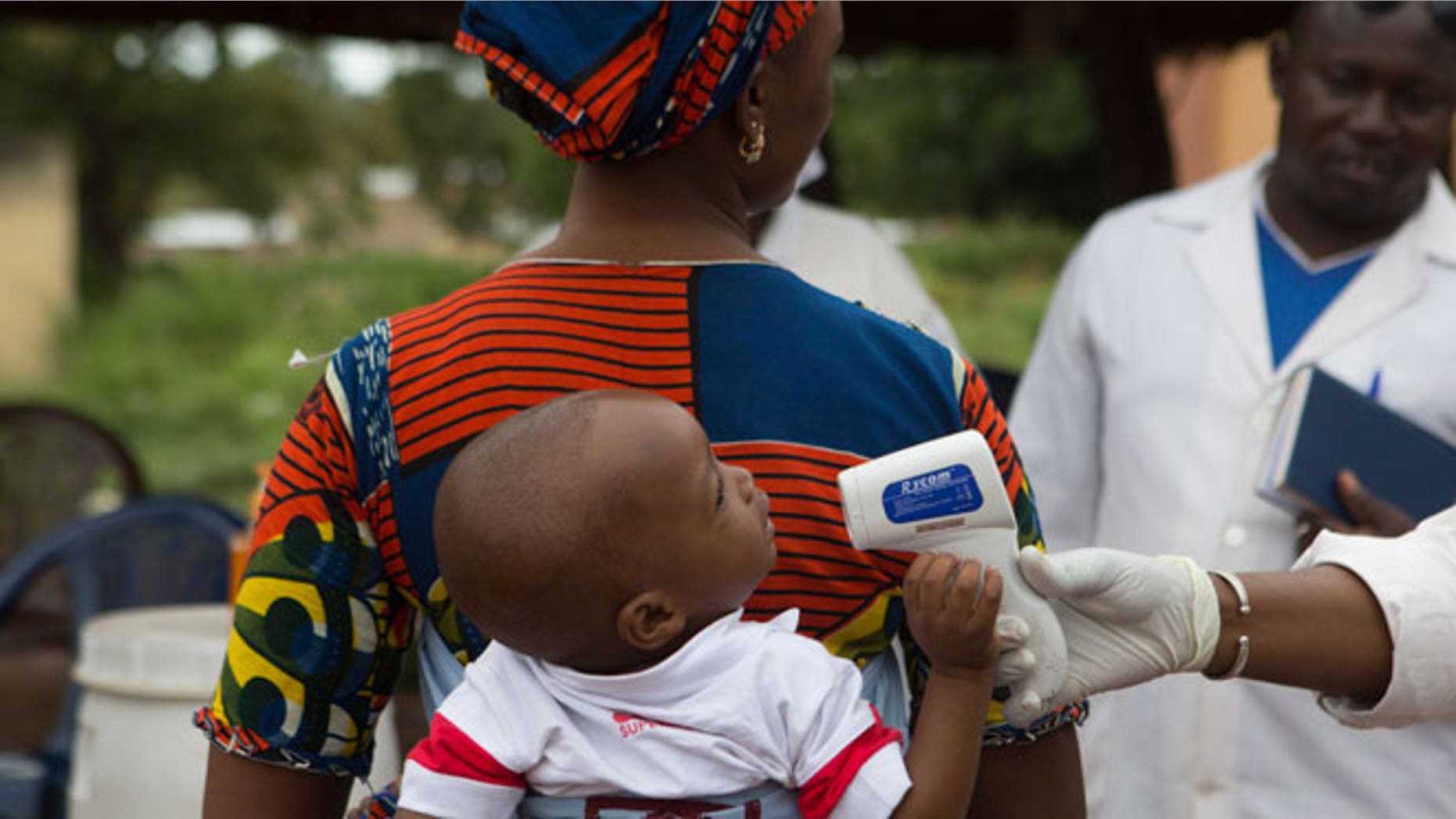 The World Health Organization (WHO) said on Friday it was sending more experts to help Mali fight Ebola, a day after the first case of the disease was confirmed there.
Malian authorities said on Thursday a two-year-old girl who had traveled to neighboring Guinea was infected -- making Mali the sixth West African country to be touched by the worst outbreak on record of the hemorrhagic fever, which has killed almost 4,900 people. [ID:nL6N0SI6E5].
A WHO team of three experts has been in Mali evaluating its defenses, and at least four more would go there over the next few days, WHO spokeswoman Fadela Chaib said.
"This team is being assembled this morning and will leave for Mali as soon as possible," Chaib told a news briefing.
Malian authorities are monitoring 43 people who have been in contact with the girl, including 10 health workers, she said.
"She traveled with her grandmother in Guinea and returned to Mali. We don't have all details of this trip," Chaib added.
The girl, who fell ill in the western Malian town of Kayes on Oct. 20, saw a doctor and was admitted the following day to hospital where she remains in the pediatric ward, Chaib said.
"She saw a health care worker on October 20th when she had a fever of 39 degrees Celsius, blood in her stools, was coughing and had a nose bleed. They tested for malaria or typhoid and she was admitted to hospital on October 21st," she said.
Hours before the Mali authorities informed WHO of the case, WHO Assistant Director-General Keiji Fukuda said the agency had "reasonable confidence" that the Ebola virus had not spread into states neighboring hard-hit Guinea, Liberia and Sierra Leone.