WHO says currently no Ebola cases in Mali, 39 contacts sought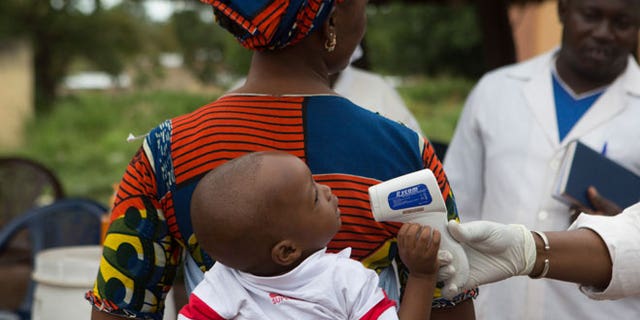 Thirty-nine people who traveled on buses with a toddler who died from Ebola in Mali are still being sought for checks, although the country is believed to be free of the disease, the World Health Organization said on Monday.
A WHO spokeswoman said 108 contacts were being followed up, including 33 health workers, but epidemiologists believe those who have not been traced are at low risk, as they are unlikely to have had physical contact with the sick two-year-old.
The girl's five-year-old sister had a fever but was suffering from malaria, not Ebola, tests showed. Other family members are under observation in the same hospital and doing well, with no fever or other symptoms, the WHO said.
Last week an epidemiological presentation showed Mali had two suspected cases of the disease, which has killed at least 4,951 people, mostly in Liberia, Sierra Leone and Guinea in the worst outbreak of the virus since it was identified in 1976.
WHO experts say that the best way to tackle the disease is to stop it in its tracks before it can spread, and finding contacts of the initial patient is crucial.
Ebola is contagious when a patient has symptoms, meaning the girl who died may have been infectious throughout her long and broken journey from Guinea, where controls are supposed to be in place to screen people for Ebola symptoms before they cross the border.
If other travelers caught the disease, their onward journeys risk spreading it in the capital Bamako or deeper into Mali, which borders Niger, Algeria, Senegal, Mauritania, Burkina Faso and Ivory Coast. None of them currently have Ebola cases.
The toddler's family - including her grandmother, uncle, great aunt and sister, will remain in quarantine for one more week before reaching the 21 days which is the maximum incubation period of the virus. If they do not develop Ebola, they will be allowed to leave the hospital.
Of the 108 contacts being followed, 79, including the 33 health workers, are in Kayes, where the girl died. The other 29 are in the capital Bamako, where she changed buses on her way from the Guinean border to Kayes.