Weight loss drug Belviq gets overdue US launch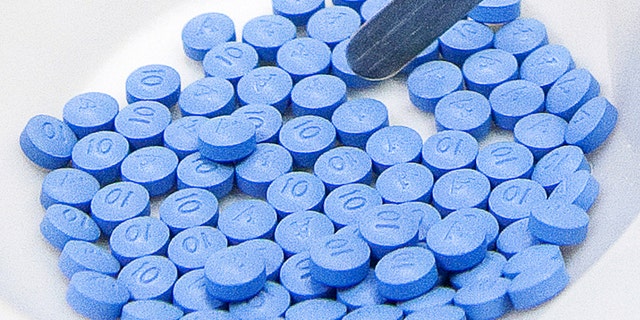 Arena Pharmaceuticals says its weight loss drug Belviq will be available to U.S. patients beginning next week, nearly a year after the drug was officially approved by federal regulators.
The Food and Drug Administration approved Belviq last June for adults who are obese or who are overweight and have at least one serious medical condition, such as diabetes or high cholesterol. At the time, Belviq was the first new drug approved by the FDA for long-term weight loss in more than a decade.
Despite only achieving modest weight loss in clinical studies, the drug was safe enough to win the FDA's endorsement, amid calls from doctors for new weight-loss treatments
The drug's launch was delayed for months by logistical hurdles, including classification by the Drug Enforcement Administration. According to the drug's label, Belviq will be classified as a Schedule IV controlled substance, which means it has a low potential for abuse. A small segment of patients in company studies reported experiencing euphoria and hallucinations.
Arena Pharmaceuticals and partner Eisai Co. said Friday the drug will be available beginning Tuesday. Under an agreement between the companies, Arena will manufacture and supply the drug from its facility in Switzerland and Eisai will market the drug in the U.S.
Because of the delays to its launch, Belviq actually arrives on the market 10 months after competitor Vivus' Qsymia, which launched in September. Studies have shown that Qsymia produces more weight loss than Belviq.
Patients taking Qsymia for a year lost 6.7 percent of their body weight in one study and 8.9 percent in another study.
Arena's studies showed that patients taking Belviq, known generically as lorcaserin, lost just 3 percent to 3.7 percent of their weight over a year. About 47 percent of patients without diabetes lost at least 5 percent of their weight or more, which was enough to meet FDA standards for effectiveness.
The FDA said patients should stop taking Belviq after three months if they fail to lose 5 percent of their body weight. Patients are unlikely to see any significant weight loss by staying on the drug, the agency said.
Side effects with the drug include depression, migraine and memory lapses.
Belviq is designed to stimulate serotonin receptors in the brain linked with feelings of satiety, leading patients to feel full.
The drug will face an uphill battle in the U.S. market for weight loss treatments. Analysts have generally been disappointed with Qsymia sales, despite that drug's superior results.
Qsymia sales have fallen short in part because of limited insurance coverage and high out-of-pocket expenses for patients with coverage.
Qsymia also has only been available through mail order, but Vivus said last month the FDA will allow some retail pharmacy distribution. The company expects to announce more on that in the third quarter.
Vivus said batches from the initial production of Qsymia had a shelf life of 24 months, and the company is applying to the Food and Drug Administration to extend that to 36 months for current and future production.
Shares of Arena Pharmaceuticals Inc., based in San Diego, fell 15 cents or 1.7 percent, to $8.51