Video shows woman withering in pain while suffering symptoms of Lyme disease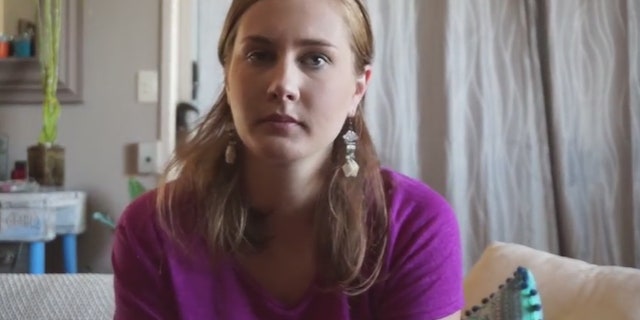 NEWYou can now listen to Fox News articles!
In the last month, Rachel Battersby has been taken to the hospital four times for debilitating body spasms due to Lyme disease. Now the Australian woman is fundraising to go to Germany for medical treatment.
Battersby, 25, of Tugun, Queensland, posted a video on Australian fundraising site MyCause and showed footage of what it's like when she experiences the spasms, which she wrote can occur at any time, without notice. She was diagnosed with Lyme disease in June, but has suffered symptoms for the past six years. In that time, she has gone to the emergency room nearly 70 times and has been hospitalized on multiple occasions.
In her post, Battersby shared that the medical community in Australia doesn't recognize Lyme, making it hard for her to get a diagnosis and treatment. She hopes to go to Germany for treatment and is fundraising because extensive medical costs have caused a financial burden on her family.
According to the Australian Government Department of Health, the concept of Lyme disease is disputed and not accepted by most conventional medical practitioners. The department acknowledges that Australians can be infected while visiting endemic areas (such as the north east of the U.S.), but it is unlikely that there is an indigenous form of classical Lyme disease in the country.
Lyme disease is caused by the bite of an infected blacklegged tick, according to the Centers for Disease Control and Prevention (CDC) website. Typical symptoms include fever, headache, fatigue and a skin rash.
Battersby has a goal to raise $26,691 for her medical care.