Video of man's poem about OCD and love goes viral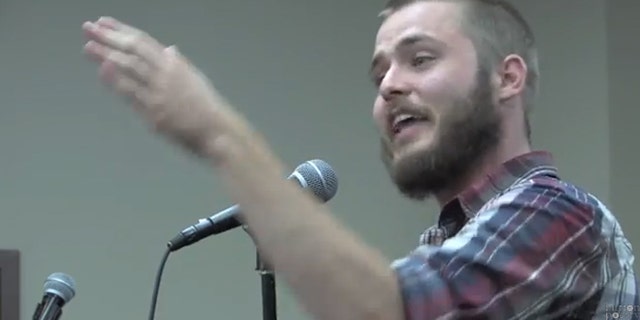 Neil Hilborn, like many poets, is a troubled soul. His affliction? Obsessive-compulsive disorder (OCD).
The man has struggled with severe OCD for years. Now he's found a powerful way to transform his disorder into a declaration of love.
Hilborn's stirring, two-minute poem left an audience in awe as he battled physical tics and nervous twitches to describe how his OCD affected his relationship, and vice-versa.
Hilborn proves what we know about OCD: It isn't a quirky, idiosyncratic affliction that's warmly portrayed in pop culture (think Monk, or As Good As It Gets). It's a debilitating condition of the mind and the soul that transforms its sufferers' heartbeat into a jackhammer.
"I want her back so badly, I leave the door unlocked. I leave the lights on," Hilborn says in closing, performing at the 2013 Rustbelt Regional Poetry Slam.
Hilborn has been pretty moved by the response he has received on the online forum Reddit, which featured the video at the top of its site.
"I am very flattered by all the attention my poem has gotten today. Thank you so much to everyone for all the love and support!" Hillborn wrote on Twitter.