Vengeful Polish dentist story reported to be a hoax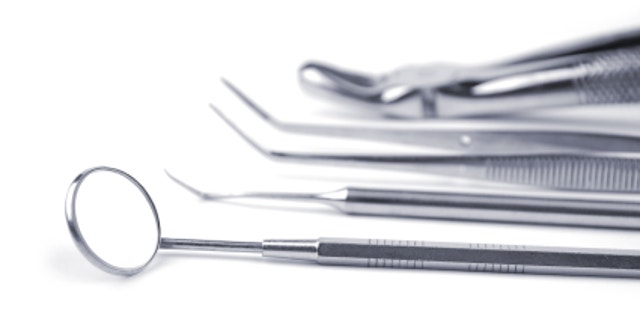 NEWYou can now listen to Fox News articles!
EDITOR'S NOTE: The story below, first reported by London's Daily Mail and picked up later by several other national news organizations, including FoxNews.com, appears to be a hoax. MSNBC reports that it called Polish police and the nation's dental association, and each said they had no record of the incident or of the dentist cited in the original Daily Mail report. In response to MSNBC's question whether the story was a hoax, the Daily Mail reporter whose name appears on the original story said that neither he nor his news desk have any idea where the story came from.
A recently dumped Polish dentist got revenge on her former boyfriend by removing all of his teeth – causing his new girlfriend to give him the boot as well, the New York Daily News reported.
Anna Mackowiak, 34, agreed to treat a toothache for her ex-boyfriend, Marek Olszewski, 45, just a few days after he had broken up with her. According to the New York Daily News, Mackowiak initially tried to be professional about the process but had a sudden change of heart when she saw him lying in her chair.
That's when Mackowiak allegedly gave Olszweski a massive dose of anesthetic and took out every single one of his teeth. After the procedure, she wrapped his jaw in bandages to keep him from opening his mouth – and then she left.
According to the New York Daily News, Olszewski knew something was wrong as soon as he woke up, but he didn't realize the full horror until he got home and looked in his mirror.
Olszewski said he plans to get implants, but his new girlfriend was so unnerved by his toothless mouth that she left him.
Mackowiak is currently being investigated for medical malpractice and could face up to three years in jail.