US starts pilot program to prevent overdoses on Native American lands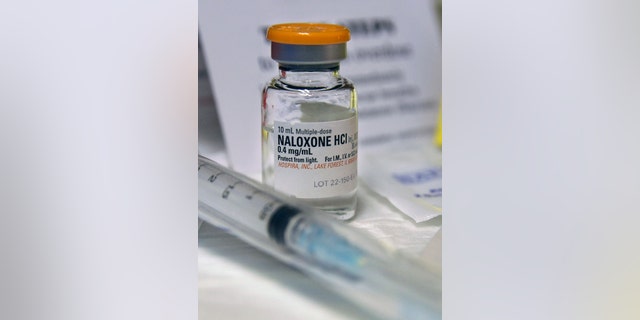 OKLAHOMA CITY – Law enforcement working on tribal lands in Oklahoma will carry a drug that counteracts opioid and heroin overdoses in a pilot program aimed at reducing narcotic-related deaths among Native Americans, officials said on Wednesday.
From as early as next year, Oklahoma's Bureau of Indian Affairs law enforcement officers will be equipped with an atomized version of naloxone, said agencies including the White House Office of National Drug Control Policy and the U.S. Bureau of Indian Affairs.
"According to the Centers for Disease Control, rates of opioid overdose in Native American communities have increased four-fold from 2009," Michael Botticelli, director of National Drug Control Policy, told a news conference in Tulsa.
Dr. Susan Karol, chief medical officer for Indian Health Services, or IHS, said at the news conference: "BIA officers are often the first to respond to these tragedies."
The naloxone, paid for by IHS, will be dispensed through 91 IHS federal pharmacies, but tribal pharmacies will be welcomed as well, Karol said. There was no price estimate given for the pilot program.
"We have seen a rise in both heroin use and prescription opioid use in Native American communities," Karol said.
Initially, the program will be offered in Oklahoma and eventually go nationwide, officials said. Oklahoma has the country's second-highest percentage of Native Americans in its population.
According to the 2009 National Survey on Drug Use and Health, 18.3 of American Indians/Alaskan Natives aged 12 and older were current users of illicit drugs.
"We are dealing with an opioid epidemic, and we need a comprehensive response," said Botticelli.
As of September, 43 U.S. states, as well as Washington, D.C., had laws to increase people's access to naloxone, but they are a patchwork and ease of access varies, said Corey Davis and Derek Carr of the St. Paul, Minnesota-based Network for Public Health Law.