US panel backs approval for Merck infectious diarrhea drug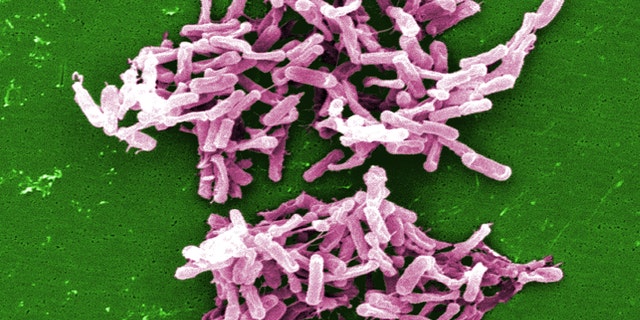 NEWYou can now listen to Fox News articles!
Merck & Co's experimental drug to treat the most common cause of hospital-associated infectious diarrhea warrants approval, an advisory panel to the U.S. Food and Drug Administration said on Thursday.
The panel voted 10-5, with one abstention, that the drug, bezlotoxumab, was effective in preventing a recurrence of infection with Clostridium difficile, or C. difficile, a germ that causes inflammation of the colon and potentially fatal diarrhea.
The FDA is not obliged to follow the advice of its advisory panels but typically does.
The panel's vote follows an internal review by FDA staff which found an apparent decrease in recurrence of C. difficile but expressed concern as to whether the drug could hurt the cure rate of the initial C. difficile episode.
Panelists who voted in favor of the drug acknowledged the FDA's concerns but said they were persuaded there was a need for new targeted therapies and this one seems effective.
"We haven't had a new drug for C. difficile in our armamentarium for some time," Dr. Joanna Schaenman, assistant professor of medicine at UCLA David Geffen School of Medicine, said.
Spores from C. difficile bacteria cling to surfaces and can spread easily in hospitals and nursing homes. The germ infected nearly 500,000 people in 2011 and killed 15,000, according to the Centers for Disease Control.
C. difficile is typically treated with antibiotics. But these kill good bacteria in the gut, setting up a vicious cycle in which low levels of good bacteria make it more difficult for the body to fend off the bad C. difficile germ.
Bezlotoxumab is designed to neutralize C. difficile toxin B, suppressing symptoms long enough for the body's natural flora to replenish and preventing the need for additional cycles of antibiotics.
Still, not all panelists were convinced, saying the drug had been tested on too few people to be sure it was really helping achieve a sustained cure, and they worry the drug could even impede a cure.
Dr. Lindsey Baden, director of clinical research at Brigham and Women's Hospital and the panel's acting chair, said the drug was promising but so far, "the level of proof is not there yet."
The FDA is due to make its decision by July 23.