UN Liberia medic arrives in Germany for Ebola treatment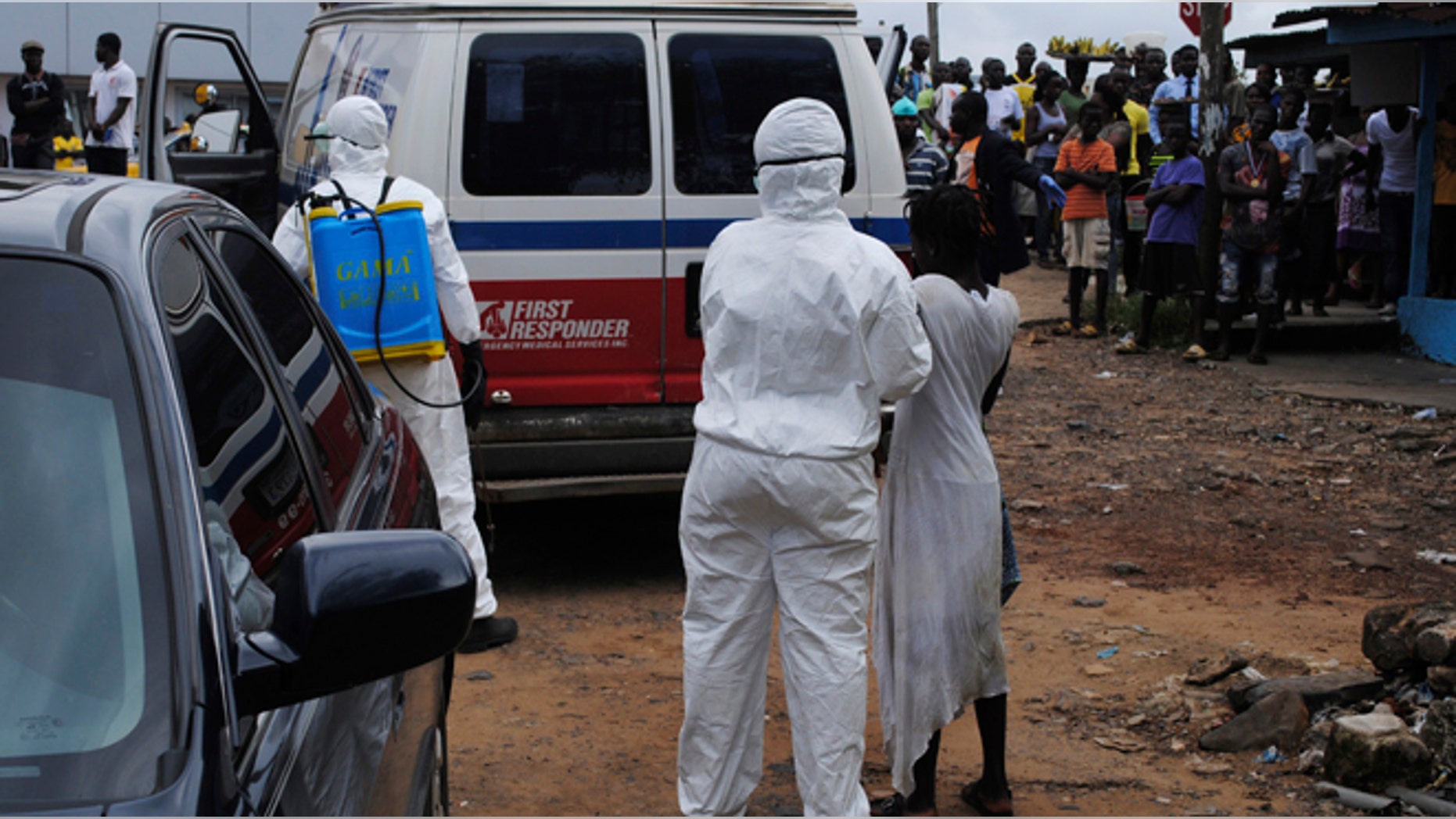 A medical official with the U.N. Mission in Liberia who tested positive for Ebola arrived in the German city of Leipzig on Thursday to be treated at a local clinic with specialist facilities, authorities said.
The unidentified medic infected in Liberia is the second member of the U.N. mission, known as UNMIL, to contract the virus. The first died on Sept. 25. He is the third Ebola patient to arrive in Germany for treatment.
"The man will be treated on an isolation ward... with strict security measures," said Dr Iris Minde, head of Leipzig's St Georg clinic in a statement. "There is no danger of infection for other patients, relatives, visitors or the public."
The hospital stressed its doctors and carers were fully prepared and have regular training on how to work in an isolation ward with highly infectious patients. A Spanish nurse became the first person to contract Ebola outside of Africa, while caring for a priest who died of the disease.
The world's worst outbreak of Ebola on record has killed 3,879 people by Oct. 5, most of them in Liberia, Guinea and Sierra Leone, according to the latest figures from the World Health Organisation (WHO).
A WHO employee who arrived in Germany from Sierra Leone for treatment last month was released last weekend after successful treatment at a clinic in Hamburg. Another patient is being treated in Frankfurt.