'Uber for yoga' app brings instructors to you
A new mobile app being dubbed as "Uber for yoga" allows users to request a yoga teacher at their whim, hailing one who will come to their home or office whenever they want to practice.
Fox LA reported Ruben Dua, co-founder of Easypose, came up with the idea after doing yoga at his former job.
"I kinda said to myself, 'There should be an app for that,'" Dua told the news station.
Easypose user Raychel Espiritu learned about the app from her boss. Within minutes of requesting a teacher on Easypose, her office at Village Workspaces transformed into a yoga studio.
"The convenience of on-demand apps is really changing the way we work," Espiritu told Fox LA. "In general, especially younger companies, we want a better work-life balance."
More than 1,000 teachers can find work through the app.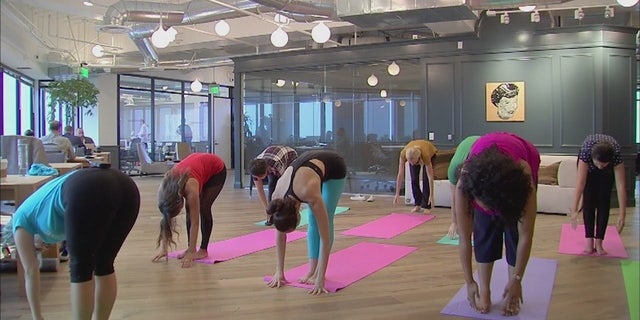 For Dua, EasyPose is all about helping people practice yoga easier.
"That's what yoga is supposed to be— stress-free," Dua told the news station.