U.S. woman dies following plastic surgery in the Dominican Republic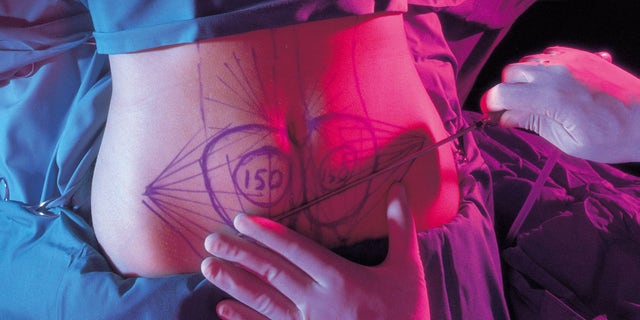 SANTO DOMINGO, Dominican Republic (AP) – Dominican authorities have shut down a plastic surgery clinic as they investigate the death of a U.S. woman who traveled to the Caribbean country to undergo a liposuction procedure, officials said Sunday.
The prosecutor's office in Santo Domingo said the 23-year-old woman traveled to the Dominican Republic two days before her April 23 procedure but did not disclose where she was from in the U.S.
The clinic is run by Dr. Edgar Contreras, who has been the subject of three other probes by Dominican investigators over the years. He could not be immediately contacted for comment.
The U.S. citizen is the fourth woman and the second American who has died so far this year at Dominican plastic surgery clinics. They include a 35-year-old from Hawaii identified who authorities say died after a liposuction procedure and a 24-year-old woman who died from an embolism in February after undergoing surgery to have implants removed from her buttocks.
Last year, the U.S. Centers for Disease Control and Prevention reported that at least 19 women in five states had developed serious mycobacterial wound infections following cosmetic procedures in the Dominican Republic such as liposuction, tummy tucks and breast implants.
The Caribbean country, like nations such as Thailand, Mexico and Costa Rica, has promoted itself as a destination for medical tourism, so-called because people will often tack on a few days at a resort before or after undergoing surgery.
Like us on Facebook
Follow us on Twitter & Instagram