Twins born 100 days early thank doctors on 16th birthday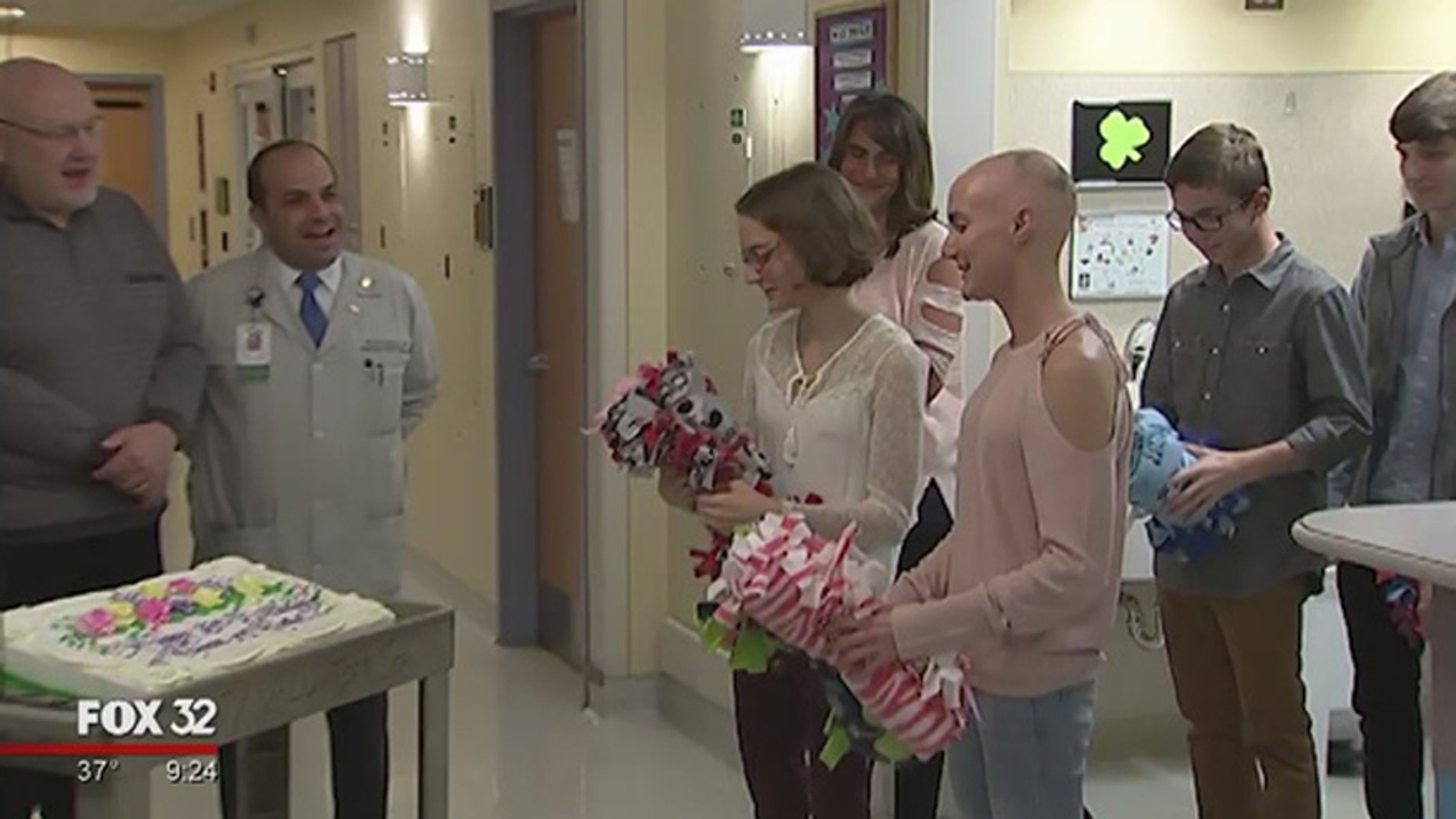 Being born prematurely can lead to challenges in life. But being born at 22 weeks and surviving is nothing short of a miracle.
And now, twin girls who beat the odds are saying thanks to their doctors 16 years later.
Hanna and Rachel Friedenberger celebrated their 16th birthdays Friday with the neonatal team that helped make those birthdays possible.
INFANT WHO SURVIVED IN 1920S SIDESHOW INCUBATOR DIES AT 96
One twin has alopecia and the other is autistic. They were born 100 days premature, twelve inches long and neither were able to breathe on their own.
Doctors gave them a ten percent chance of survival.
"It's their 16th birthday. It's a milestone I didn't let myself think about when I sat beside their bed, wondering if we were going to make a first birthday, let alone their 16th birthday," said mom Karri Friedenberger.
"To like see everyone who helped us, even though we don't remember them, it's kind of cool to meet them for the first time," said Hanna Friedenberger.
WOMAN GIVES BIRTH TO 3 BABIES IN 11 MONTHS
The twins brought with them almost 200 blankets, which they and their friends had made for parents with preemies at the hospital.
"Our original goal was a hundred blankets because the girls were a hundred days early," mom said.
"I hope she feels like people know that you are not alone, that there are people in the past that have gone through it," said Rachel Friedenberger.
The girls and their parents hope their visit will show other families that there are success stories and lots of birthdays to look forward to.