Travelers Beware As New Virus Spreads Across The Caribbean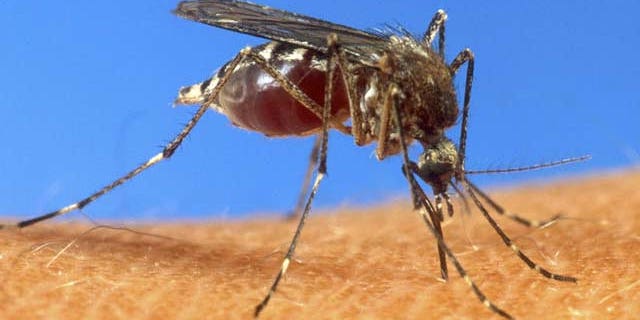 KINGSTON, Jamaica (AP) – A recently arrived mosquito-borne virus that causes an abrupt onset of high fever and intense joint pain is rapidly gaining a foothold in many spots of the Caribbean, health experts said Thursday.
There are currently more than 4,000 confirmed cases of the fast-spreading chikungunya virus in the Caribbean, most of them in the French Caribbean islands of Martinique, Guadeloupe and St. Martin. Another 31,000 suspected cases have been reported across the region of scattered islands.
The often painful illness most commonly found in Asia and Africa was first detected in December in tiny St. Martin. It was the first time that local transmission of chikungunya had been reported in the Americas. Since then, it has spread to nearly a dozen other islands and French Guiana, an overseas department of France on the north shoulder of South America.
It is rarely fatal and most chikungunya patients rebound within a week, but some people experience joint pain for months to years. There is no vaccine and it is spread by the pervasive Aedes aegypti mosquito that transmits dengue fever, a similar but often more serious illness with a deadly hemorrhagic form.
The U.S. Centers for Disease Control and Prevention is closely monitoring the uncontrolled spread of the new vector-borne virus in the Caribbean and has been advising travelers about how best to protect themselves, such as applying mosquito repellant and sleeping in screened rooms. It is also closely watching for any signs of chikungunya in the U.S.
"To help prepare the United States for possible introduction of the virus, CDC has been working with state health departments to increase awareness about chikungunya and to facilitate diagnostic testing and early detection of any U.S. cases," said Dr. Erin Staples, a medical epidemiologist with the CDC.
In the Caribbean, concern about chikungunya is growing as many countries enter their wettest months. The only way to stop the virus is to contain the population of mosquitoes — a task that commonly relies on individual efforts such as installing screened windows and making sure mosquitoes are not breeding in stagnant water.
Experts say eradicating vector-borne diseases like chikungunya once they become entrenched is an extremely difficult task. Dr. James Hospedales, executive director of the Trinidad-based Caribbean Public Health Agency, recently described the virus as the "new kid on the block."
In late April, St. Vincent & the Grenadines and Antigua & Barbuda became the latest Caribbean countries to report confirmed cases. In the Dominican Republic, there are now 17 confirmed cases and over 3,000 suspected ones. This week, the virus was discussed by health authorities at a two-day conference in the Dominican Republic attended by representatives of Central American countries.
Marie Guirlaine Raymond Charite, general director of Haiti's health ministry, said there are several suspected cases of chikungunya but nothing has been confirmed yet.
Follow us on twitter.com/foxnewslatino
Like us at facebook.com/foxnewslatino