Top 10 Apps for Active Men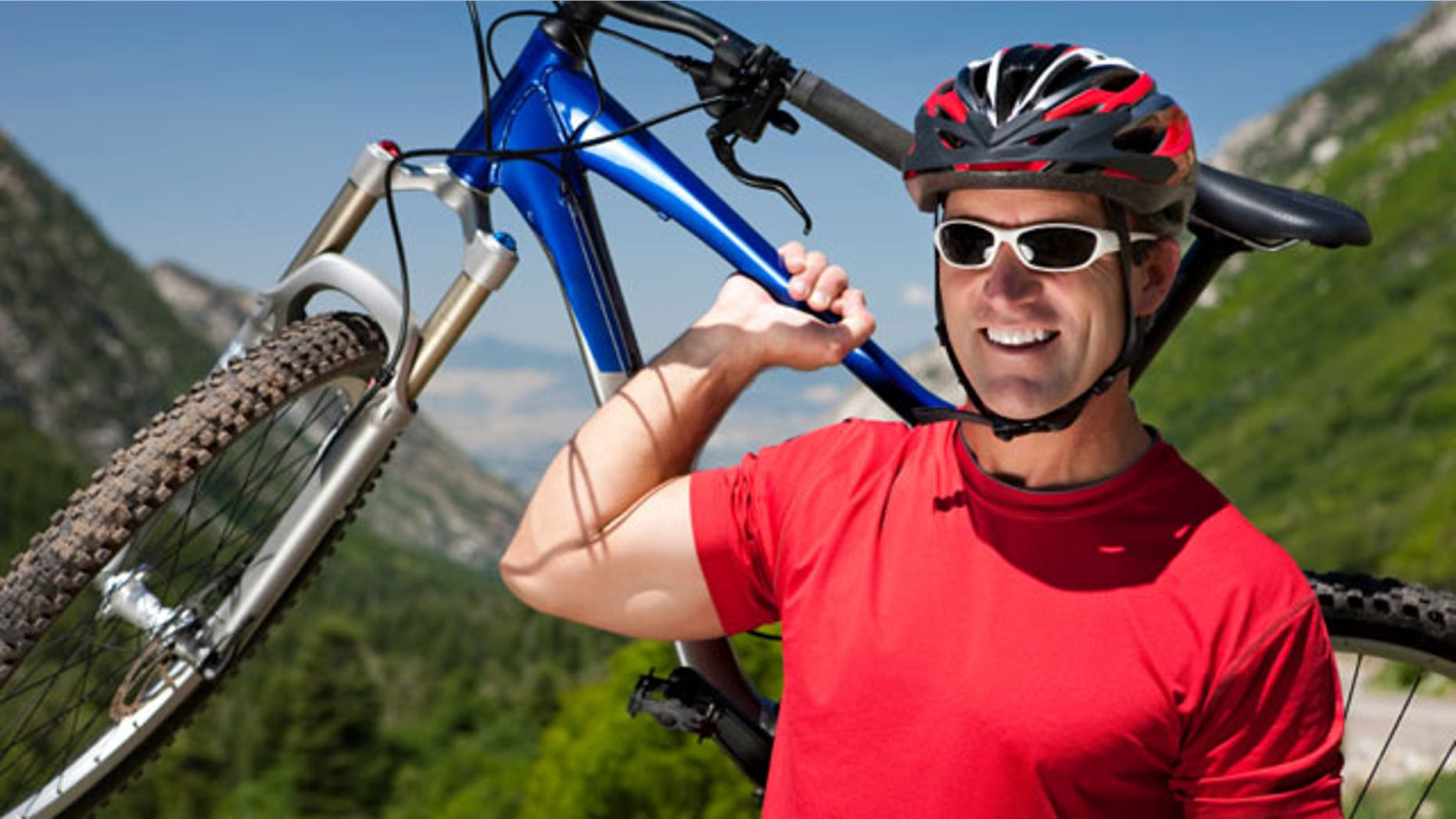 Are you an active person but also someone who loves the latest technology? As the saying goes, there's an app for that. Smartphone applications have taken the world by storm, and regardless of what you're into, there's a pretty good chance that tons of apps exist for your hobby.
If you're a gym rat, there are many apps to keep you in good shape. If you're an average guy who likes to stay fit by playing sports and eating well, you're also in luck.
Here are the top 10 apps for guys who stay physically active.
No.10 - First Aid
It never hurts to know a few things about first aid if you're into a variety of sports — especially contact sports. Even if you haven't taken first aid training, you can get an app to help out. There are many from which to choose, and they all give you a quick reference on how to treat everything from different burns to broken bones -- perfect if you're doing anything from hiking to football.
No.9 - iPhodometer
This app is a pedometer, a calorie counter and a workout buddy all in one. Instead of strapping a bulky pedometer to your ankle and worrying about how many miles you walk daily, this app will keep track of that, as well as tell you how many calories you're taking in and burning.
No.8 - Restaurant Nutrition
Nobody is perfect, and even if you're an active guy who takes care of his body, you might have the occasional junk food craving. The Restaurant Nutrition app allows you to check the nutritional information — fat, sugar, sodium, and so on — of popular restaurant food before ordering it. It will bluntly remind you that your craving for a double cheeseburger and milkshake often isn't worth it.
No.7 - smartSCORECARD
Golfing is a great way to stay active, and the smartSCORECARD app will help you have more success — and more fun — out on the links. Using GPS technology, this app acts as a range finder to help you with your club selection. Its real usefulness, however, lies in its role for providing user-submitted course/hole data for where you're playing. After you've played any given hole, you can input your data, which will be tabulated to help other players behind you.
No.6 - iFitness
A great thing about fitness is that you can take it anywhere, and the same can be said for this app. The iFitness app provides the user with dozens of workouts, everything from a major routine to a quick stretch, and explains exactly how to execute them. This app is perfect for any scenario. Stuck in an office waiting for a late colleague? Search for a stretching workout to keep you in shape while you kill time.
No.5 - Nike + GPS
Ideal for runners, Nike's Nike + GPS app is the mother of all pedometers, and will also keep track of the calories you burn on your run. Go for a run with this app and you'll know how far you went (and be able to see your route on a map), how many calories you worked off, your average/top speeds, and more. It will allow you to challenge yourself to work up to longer runs, higher top speeds and more calories burned.
No.4 - Pickup Sports
With this app, you'll never have to look for a running partner or pickup-hoops opponent again. Pickup Sports uses GPS to identify like-minded, active individuals to partner with in your immediate area. You simply enter what sports you're into, and others do the same, and pretty soon, you'll start finding connections. You'll be on the basketball hardtop in no time after learning that another player lives just minutes from you.
_________________________________________________________________________
More from AskMen.com:
Best Personal Finance Apps _________________________________________________________________________
No.3 - Calorie Counter
There are dozens of calorie-counter apps on the market, but they're all similar in scope. You can enter your vitals (height, weight, age) to determine your ideal daily caloric intake. Then, you can enter the food you consume for a quick calorie count to ensure you keep your diet under control. This type of app is helpful for active, health-conscious guys because it's a challenge to memorize the calories you eat and a pain to count them with pen and paper. This app gives you no excuse to stray from your eating routine.
No.2 - Hundred Push-Ups
Banging out 100 push-ups a day will have you in great shape as quickly as any workout, and you don't have to pay for a gym membership. Best of all, you can spread your push-ups throughout the day (a few in the morning, a few at night and the rest fit in where possible) and this app will keep track of how many you've done. This way, there's no convincing yourself that you "must have" done at least 100 by now.
No.1 - The North Face Trailhead
This app is a must if you live for the outdoors. It provides a database of trails designed for hiking, skiing, mountaineering, and other outdoor activities, and thanks to its built-in GPS, you'll be able to see how close you are to each trail, as well as read user reviews and tips about each one. You can view user-submitted photos to be sure you know what you're getting into, as well as upload your own snapshots and write a review after your journey is done.