Toddler severely burned near park fountain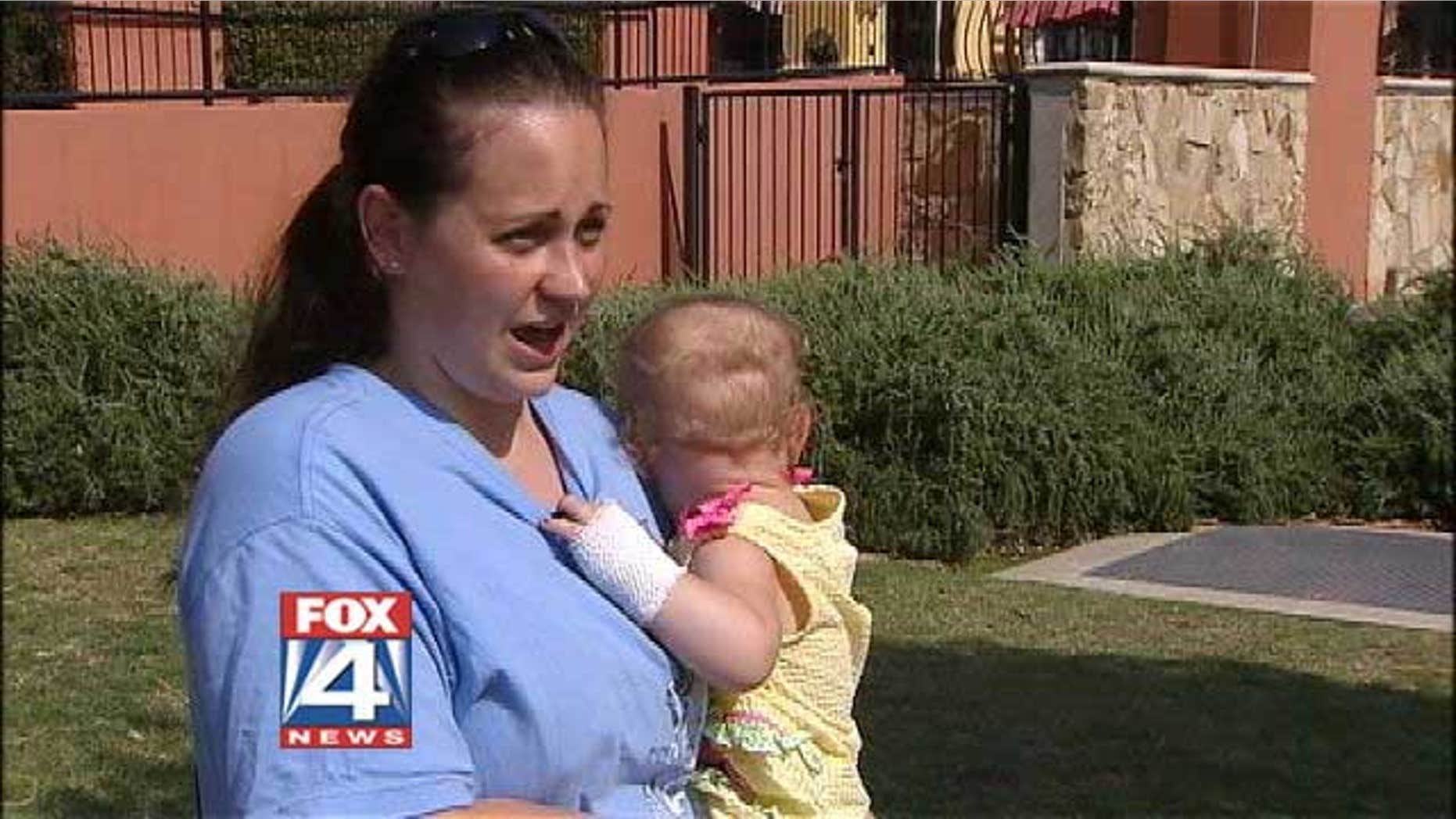 A mother wants the city of Rockwall, Tex., to make safety changes to a popular water fountain after her toddler was severely burned, myFOXdfw reported..
"I was just terrified. My heart broke for her," said Tracie Harrison.
Harrison said the plan last Wednesday was to picnic with her mom and two daughters and let the girls play in The Harbor District's water fountain as many kids like to do. But the fountain happened to be turned off while they were there.
And about 10 minutes into the picnic her 14-month-old daughter Emily waddled off. Then the barefoot toddler fell on some metal doors that lead to the fountain's underground pumps.
"I was right behind her. I was following her and I grabbed her up as she just started screaming," Harrison said. "And I looked down at her feet and the skin on her feet had just melted off. I mean it was terrible."
The family rushed Emily to a Rockwall emergency room. Doctors then had her taken by ambulance to Parkland Hospital's burn unit.
"They were trying to get all the skin off of it and all the blisters so they had to scrub it. It was just excruciating for her," Harrison said. "I never had any idea it would be hot enough to do second-degree burns. They said the burns were just shy of third-degree."