Toddler at center of brain death test battle between parents and hospital dies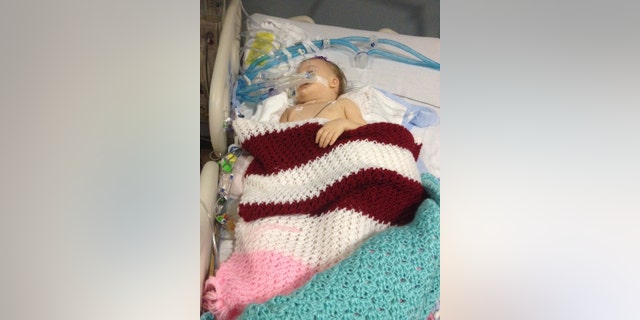 A 2-year-old Virginia girl whose parents went to court to block a hospital from performing a brain death test on the child has died, the hospital said Monday.
Mirranda Grace Lawson passed away Nov. 1, said Michael Porter, a spokesman for Virginia Commonwealth University Health System. Lawson had been on life support at VCU Medical Center since May, when she choked on a piece of popcorn and went into cardiac arrest at her parent's home.
Lawson's doctors had said they were certain she wouldn't recover and wanted to perform an apnea test, which involves taking someone off a ventilator briefly to see if her brain tries to tell the body to breathe on its own. But Lawson's parents refused to allow the test, saying they worried it would harm her.
The Richmond Circuit Court ruled against the Lawsons in June, but allowed them to pay a $30,000 bond that blocked the hospital from conducting the test while the family appealed to the Virginia Supreme Court. In July, the Supreme Court denied the hospital's request to immediately perform the test, but hadn't yet decided whether it would consider the Lawson's appeal.
A phone number for Lawson's parents wasn't working Monday and they didn't immediately respond to an email from The Associated Press. An attorney for Lawson's parents did not immediately return a message left at his office.
Porter, the health system spokesman, said it extends its deepest sympathies to Lawson's family.
"During the several months Mirranda was at our hospital, we saw the Lawson's enduring love and support of their daughter in dealing with the tragedy," he said in a statement. "Mirranda's medical team demonstrated the highest levels of quality and compassionate care for her and her family."
One of Lawson's doctors said in court that it would be "astounding" if she were able to breathe without the machine. And the health system argued that the brain death test would not be dangerous, even if Lawson was not brain dead. They said caring for her was taking up valuable resources, noting that it was costing nearly $10,000 a day.
Mirranda's father, Patrick Lawson, said in an interview with the AP in July that the girl choked after she got into a bag of popcorn the family was sharing on his wife's birthday at their Fauquier County home. The father performed CPR until paramedics arrived and intubated the child.
Patrick Lawson said at the time that they believed the girl was improving and wanted her doctors to give her a portable ventilator and feeding tube so she could be transferred to another hospital or cared for at home.