To prevent falls, it may pay off to remodel the house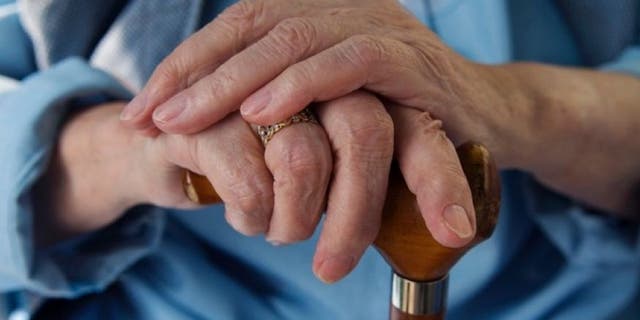 NEWYou can now listen to Fox News articles!
Home renovations could be well worth the expense for older adults and people with a history of falls because they prevent injuries and might curb medical spending, a study in New Zealand suggests.
The cost-benefit analysis found a 33 percent reduction in spending to treat fall injuries over three years, and potentially a six-fold savings in "social costs" related to such injuries.
In a prior study, the authors followed 1,850 people in New Zealand for three years and found home remodeling associated with a 26 percent reduction in medically treated injuries from falls.
But researchers didn't know whether the cost of renovations could translate into less spending on treatment related to falls, said lead study author Dr. Michael Keall of Otago Medical School in Wellington.
"When the modifications are costly (and some of those we tested did involve reasonable expense), there needs to be good justification of the expected safety benefits," Keall said by email.
For the current analysis, Keall and colleagues wanted to know if the average NZ$560 cost of renovations per house in 2012 ($448 at the average US dollar exchange rate in 2012) in that previous study could pay off in terms of direct and indirect costs associated with falls.
That study included one group of participants randomly selected for home renovations and another group that continued to live in homes without any safety modifications.
Depending on the home, remodeling might include handrails for steps and stairs, repairs to steps, grab rails for bathrooms and toilets, adequate outdoor lighting, high-visibility slip-resistant edging for outside steps, fixing lifted edges of carpets or rugs, non-slip bath mats, and slip-resistant surfacing for outside areas such as decks.
Researchers also looked at national insurance data and found about 273,000 falls requiring medical treatment in New Zealand, or 53 percent of the total, occurred when people were at home. So did half of falls resulting in hospital admissions and 39 percent of falls that resulted in death.
In addition to direct medical costs, the study team calculated indirect costs associated with falls such as years of living with disability after an injury.
They found that it might cost about NZ$978 million ($782 million in 2012) to renovate homes nationwide in a fall-prevention effort.
Based on the proportion of falls that happen at home, the annual social costs related to disabilities associated with falls in this setting would be about NZ$2.28 billion ($1.82 billion in 2012), researchers estimated.
"Our finding was that the modifications were highly cost-beneficial for the general population," Keall said. "We expected the cost-benefit ratio to be still higher for older people, or those with a prior history of falling."
One limitation of the current analysis is that it didn't only focus on the elderly, it included everyone in the general population, making it hard to estimate the costs or savings for older people who may have the greatest risk of falls. The renovation costs also included a large number of older homes requiring repair, researchers note in the journal Injury Prevention.
It's also possible that older adults might need more extensive solutions for fall prevention than just the home renovations included in the study, said Lindy Clemson, a researcher at the University of Sydney who wasn't involved in the study.
While remodeling can help, elderly people may also need to keep their homes free of clutter and change their habits to avoid things like running through the house to answer a ringing phone, Clemson said by email.
"It is likely that older people generally who are at high risk for falls do need a broader approach," Clemson said. "Nonetheless, I believe this study fully supports that home modifications that are known to reduce falls should be an important component of fall prevention interventions."