To keep the weight off, keep tracking your diet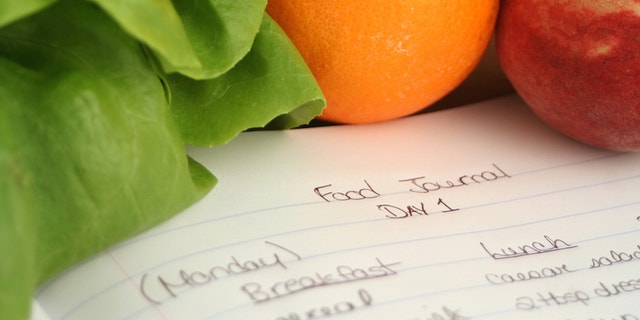 NEW ORLEANS — Keeping track of the foods you eat is an important strategy for weight loss, but continuing to monitor what you eat is also important to prevent regaining that weight. Now, a new study finds that stopping food tracking is linked to regaining weight.
In order to prevent re-gaining weight, people should make an effort four months after starting a diet to refocus on food tracking, according to the study, presented here Sunday (Nov. 13) at the American Heart Association's annual meeting called the Scientific Sessions.
The researchers found that people tended to stop dietary monitoring after about four months, and that this was followed by regaining weight, said Qianheng Ma, a public health researcher at the University of Pittsburgh and the lead author of the study.
The effects of food tracking, or "dietary self-monitoring," on weight loss have been well-studied, and the technique is a key component of what researchers call the "standard behavioral treatment" for people who want to lose weight and keep it off, Ma told Live Science. This type of treatment is the most effective non-medical approach to weight loss, according to the study.
In the study, the researchers looked at data from 137 people who had participated in a one-year weight loss intervention called EMPOWER. The majority of the people in the study were white women. The participants were, on average, 51 years old and had a BMI of 34.1. (People with a BMI of 30 or higher are generally considered obese.) The people in the study were asked to weigh themselves regularly with a digital scale that uploaded data in real time and to monitor their diet using a smartphone app.
Although everyone in the study initially lost weight, nearly three-quarters of the people in the study ultimately regained some of that weight. In addition, 62 percent of the participants stopped tracking what they were eating at some point during the study.
The researchers found that a greater percentage of the people who regained weight had stopped tracking what they ate, compared with those who were able to maintain their weight.
The average time that people tracked their diet before they stopped was 126 days — in other words, they were about four months into their diet when they stopped, Ma told Live Science. It's unclear why food tracking stopped at this point, she added.
People did not begin gaining weight immediately after they stopped tracking what they ate, the researchers noted. Rather, people started to gain weight, on average, about two months after they stopped tracking their food, the study found.
Now that the researchers have identified the point at which people tend to stop tracking their food, they intend to study whether strategically reminding people to keep tracking will help them to keep the weight off, Ma said.
The new findings have not been published in a peer-reviewed journal.
Originally published on Live Science.