This 110-year-old's secret to old age: 3 beers and a shot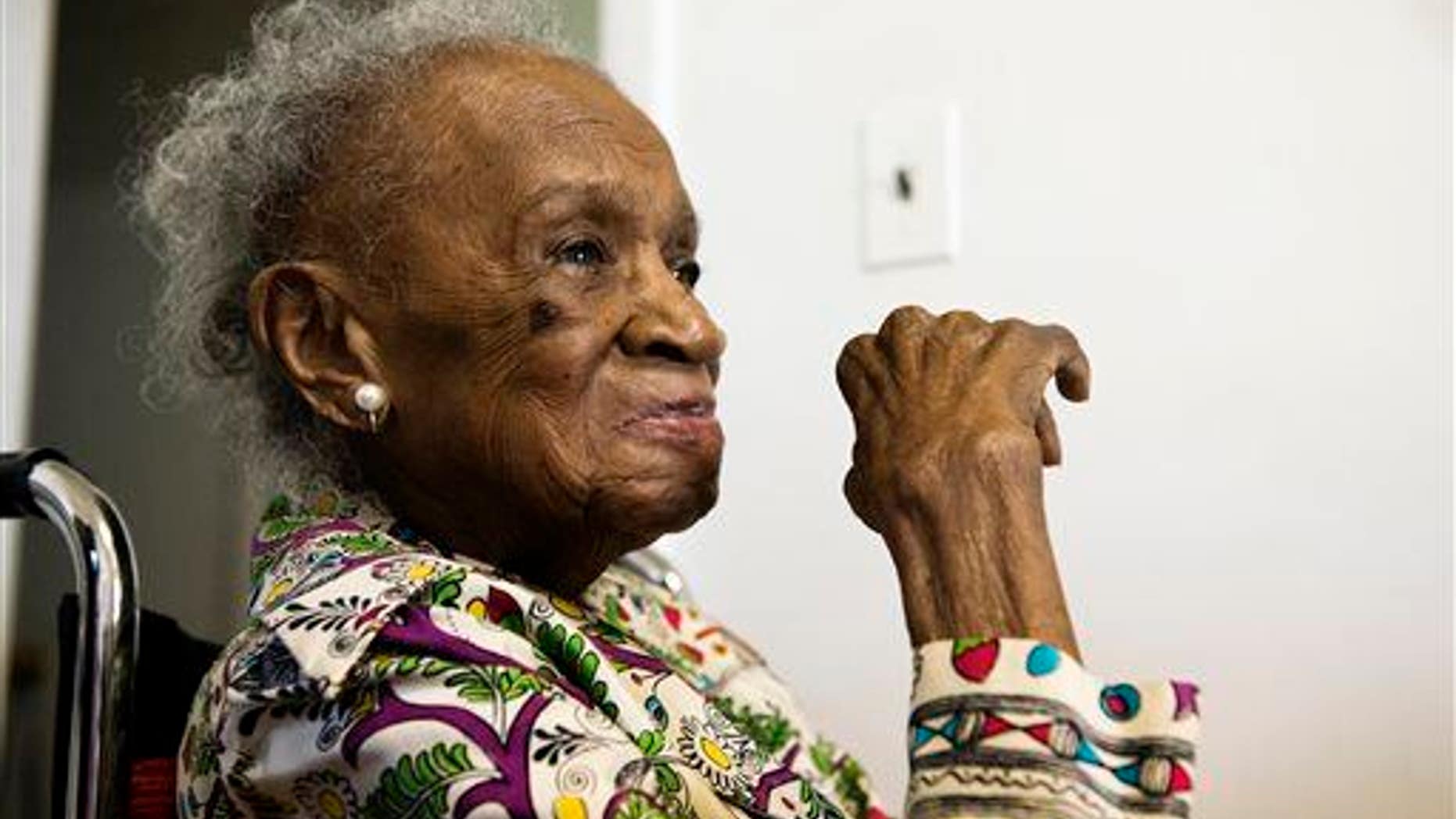 Agnes Fenton turned 110 on Saturday. It's a headline-worthy milestone, but the Englewood, NJ, woman's birthday is attracting extra attention because of an ABC News interview she gave at the young age of 105.
In it, she was asked about the secret to a long life, and the answer she gave was a pretty palatable one: beer and whisky. She said a doctor who treated her for a benign tumor decades ago gave her these parting words of advice: "Agnes, you must drink three Miller High Lifes a day." ABC News says she went on to consume the recommended beers, plus a shot—preferably Johnnie Walker Blue Label—daily for roughly seven decades.
Though her booze consumption certainly didn't shorten her life, it's not part of it now. The Record notes that Fenton doesn't eat very much these days, so her in-home caregivers have dropped alcohol from her diet.
So what's her current long-life secret? "Ain't no secret, just keep in touch with God and do the right thing, that's all I know," she tells ABC.
In a mince-no-words interview with the Record, Fenton also dismissed her 110th birthday as "just another day" and told a reporter she felt "lousy." As for whether picking up the bottle will help you make it to 110, well, not likely.
Fenton's doctor of two decades had this to say: "The few things she's had wrong with her have disappeared in ways they should not have. Her health has been phenomenal. … She's completely, thoroughly amazing." (A 115-year-old woman had a less palatable secret.)
This article originally appeared on Newser: How This Woman Made It to 110: 3 Beers and a Shot
More From Newser