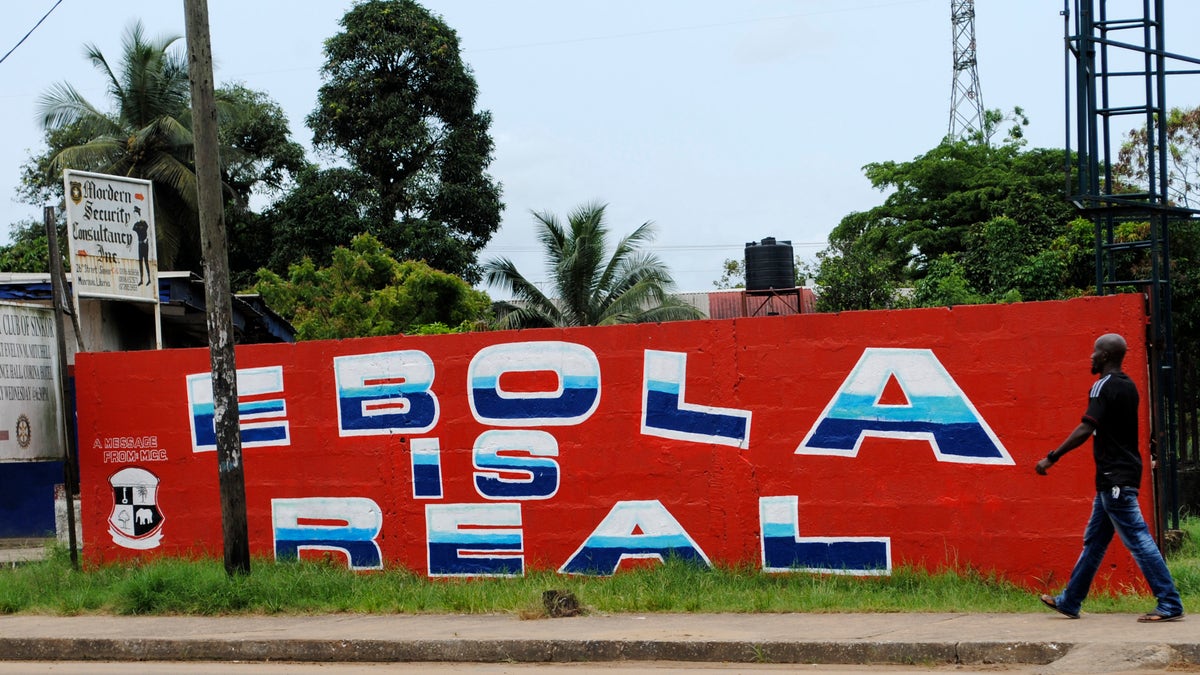 A U.N. peacekeeper in Liberia has contracted Ebola and is being treated at a clinic in the capital Monrovia, becoming the third member of the mission infected by the deadly virus since the outbreak began.
The United Nations Mission in Liberia (UNMIL) said in a statement that it was taking steps to ensure all those who come into contact with the peacekeeper while he was symptomatic were quarantined and 16 individuals had been identified to date.
"Our thoughts are with the patient's family, friends and colleagues," Special Representative of the Secretary-General Karin Landgren said in the statement late on Thursday.
She said the peacekeeper had tested positive on Wednesday.
A previous confirmed case of Ebola in the U.N. mission and another probable case both resulted in the death of staff members on Oct. 13 and Sept. 25 respectively, she said.
Since the worst outbreak of Ebola on record was detected in March, it has infected some 17,256 people and killed 6,113 in the three worst-affected countries - Liberia, Sierra Leone and Guinea - according to the World Health Organization.