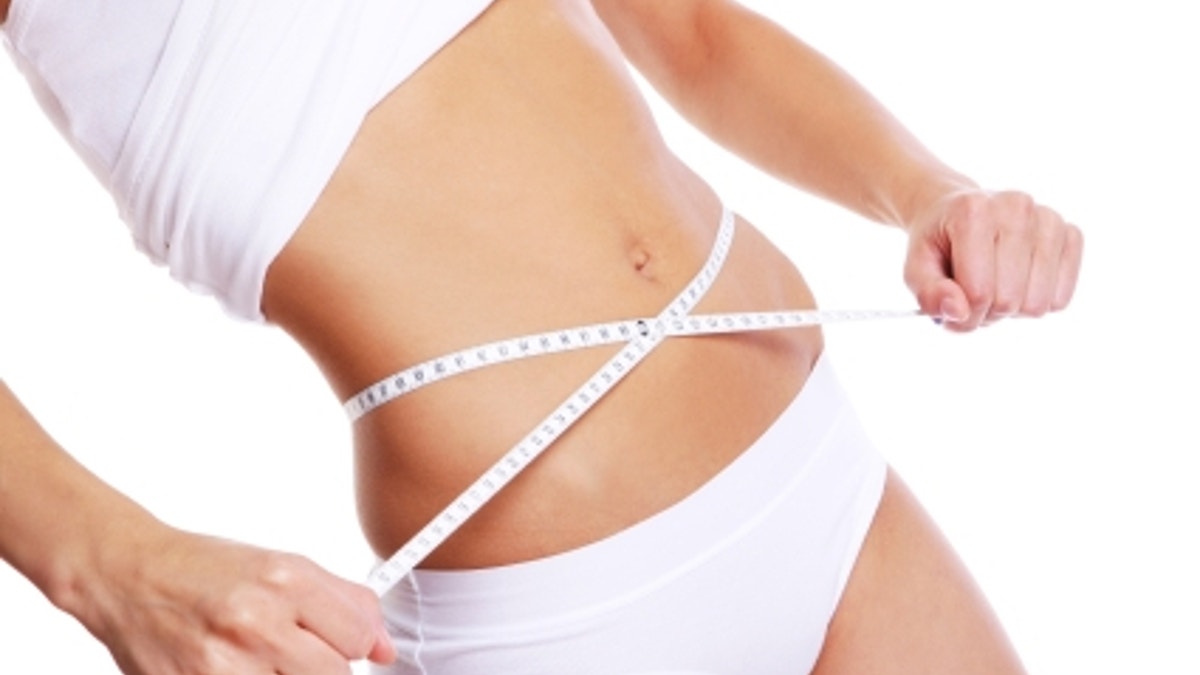 Always wondering how thin people look the way they do - and stay that way?
Here's how.
1. Thin people favor bulky foods.
Barbara Rolls, a professor of nutrition at Pennsylvania State University, has done extensive research on "calorie density," or the ratio of calories to the weight of food.
Simply put, foods with a high water content―fruits, vegetables, water-based soups and stews, and cooked whole grains―are low in calories but satiating. Most also contain lots of fiber (an apple has three grams; one cup of cooked barley has six), which fills you up.
Whether consciously or not, many thin people follow the strategy of starting out with a sizable soup or salad, which leads them to eat less for the rest of the meal. One Rolls-led study found that subjects who began a meal with a low-calorie salad―about 100 calories for three cups―were more likely to eat fewer total calories.
"It subtracted about 12 percent of the calories from the meal," she says. Foods with a lot of water, she adds, "can help you perceive that you've eaten more." Drinking water with a meal, Rolls has found, doesn't have the same effect.
_______________________________________________
More From Real Simple:
Guilt-Free Sweet Treats

The 30 Healthiest Foods
24 Nutritious (and Tasty) Snacks
_______________________________________________
2. Thin people watch portion sizes.
No, most thin individuals don't travel with a food scale and measuring cups or demand fat-gram counts from waiters.
But to keep an eye on what they eat without being obsessive, many focus on filling their plates with mostly fruits, vegetables, and lean protein. "No one ever got fat from a grilled shrimp," says Stephen Gullo, a psychologist and the author of The Thin Commandments Diet.
They also use strategies such as buying just a single serving's worth of food, eating portion-controlled frozen meals, passing up gargantuan-portion family-style restaurants, and using smaller-than-normal plates.
The National Weight Control Registry (NWCR), an ongoing study of how more than 5,000 people keep off the weight they've lost long-term, has found that successful weight maintainers tend to eat five small meals a day rather than three squares, which may make it easier to scale down portions.
3. Thin people can put themselves first.
For five years, Anne Fletcher, a registered dietitian and the author of Thin for Life, worked in an obesity clinic.
"So often the women I saw were people who refused to take time for themselves," she recalls. "Their whole lives were spent giving, giving, giving―which women tend to do anyway, but it was really to a fault. Sometimes you need to put yourself first."
Thin women prioritize eating right, exercising regularly, and reducing stress―all of which are conducive to staying slim. Fletcher confesses to missing the occasional Little League game to work out but contends that such behavior shouldn't induce guilt. Rather, it's about taking care of yourself.
"When people take the reins, they realize that the solution to weight control is inside them, not in some magic potion or fad diet that their mother or sister is on."
4. Thin people have thin parents.
And genes are only partially responsible.
"Perhaps 30 percent of being thin is genetic―the rest is environment," says James O. Hill, director of the Center for Human Nutrition at the University of Colorado Health Sciences Center, in Denver, and co-founder of the NWCR. If you're raised playing sports and eating healthy, unprocessed foods, chances are you'll continue those habits into adulthood, significantly raising your odds of staying slim.
Holly Johnson, age 45, a co-owner of a Sarasota, Florida–based marketing and public-relations firm and the mother of an eight-year-old, describes her father as a "beanpole" and says her mother still weighs "within three pounds of what she did when she married my dad."
But while genetics were clearly in her favor, Johnson credits healthful home-cooked meals for creating a model of good eating that helps her maintain her weight.
"We always had breakfast and dinner together," she says. "I was brought up with family meals, and now my family sits down every night and lights candles. Dining and healthy eating are important to me."
5. Thin people don't skip meals.
Slender people don't drop everything to eat the minute their stomach starts to rumble, but they don't let themselves get famished, either.
"In my work with over 15,000 patients, the number one behavior that leads people to lose control is skipping meals," Gullo says. Why? Being ravenous makes you much less likely to control impulses to overeat.
Alice O'Neill, a trim 40-year-old playwright in Brooklyn, N.Y., is quite familiar with this phenomenon.
"Skipping meals can be deadly for me, because I do get really hungry and I don't bear the pain of hunger well," she says. "And if I'm hungry, I'll eat anything, and too much of it. Sometimes I use hunger as an excuse to eat things that aren't good for me, like pizza and French fries."
6. Thin people limit their options.
While everyone needs a variety of foods for optimal nutrition, Rolls's research shows that the more types of food we have available, the more we tend to eat. It's related to what's called "sensory-specific satiety"―meaning our stomachs and appetites will cry "Uncle!" after we eat a lot of pasta, but if dessert is pie à la mode, suddenly we'll find just enough room to partake.
"What happens during a meal of many different foods or courses is that we experience satiety for each food as we eat it," says Rolls, who is also the author of The Volumetrics Eating Plan. "But we are still 'hungry' for foods we haven't eaten yet, particularly those that have different tastes, aromas, shapes, textures, and other sensory properties."
Still, Rolls would never recommend severely limiting the number or types of food in an effort to stay slim. "People should increase the variety of low-calorie-dense foods they eat―such as vegetables, fruit, and soup―to get the nutrients they need," she says.
Click here for more secrets of thin people from Real Simple.