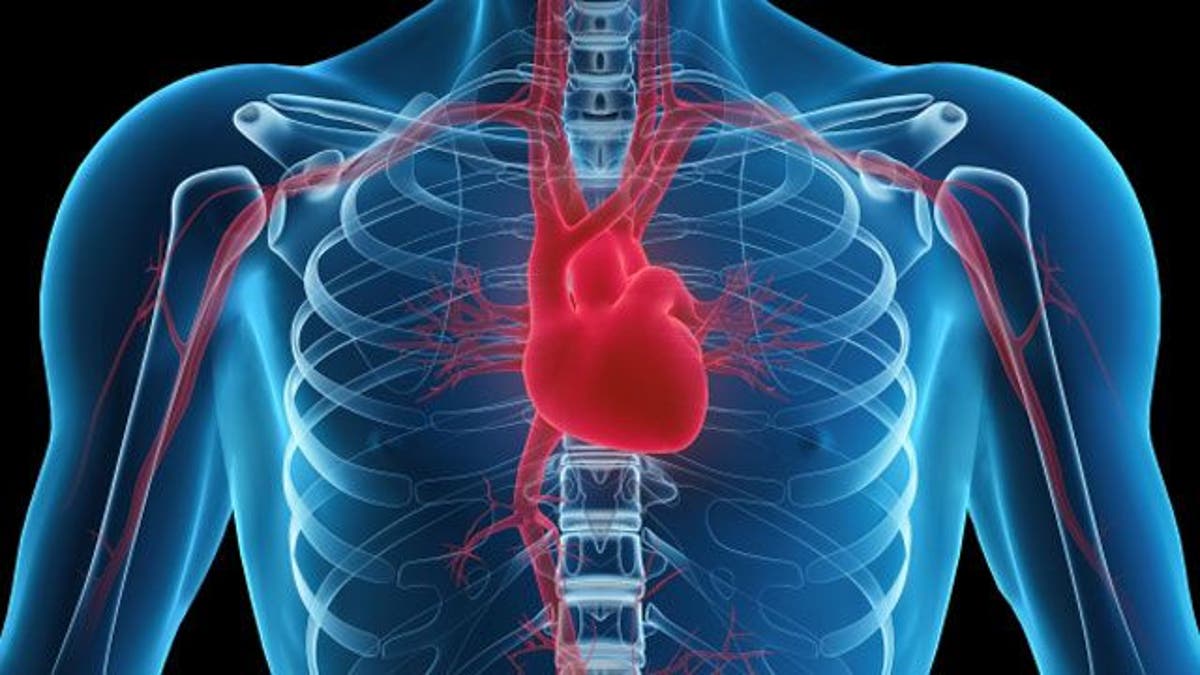 Testosterone supplements may improve the quality of life for patients who have a certain heart condition, a new study says.
In the study, testosterone patches and injections improved the breathing and exercise abilities of people with heart failure, a chronic inability of the heart to pump enough blood to the rest of the body.
Although most of the study participants were men, the researchers said the results would likely apply to women as well, through much smaller doses of testosterone.
Some heart failure patients have symptoms even after standard therapies, such as drugs called beta blockers and ACE inhibitors, said study researcher Dr. Justin Ezekowitz. An inability to exercise is one of the hallmark symptoms of heart failure, Ezekowitz said.
"They physically cannot walk as far or as fast or as much as they could when they were healthy," Ezekowitz said.
"Testosterone appears to be a promising therapy" to improve exercise ability in heart failure patients, the researchers said.
However, Ezekowitz said patients should not start using testosterone supplements based on these results. Larger studies would be needed to confirm the findings and figure out which method of delivery is best and what doses are appropriate.
Testosterone and heart failure
Ezekowitz and colleagues analyzed data from four previous studies in which patients were randomly assigned to receive either testosterone therapy or a placebo for 12 to 52 weeks. About 200 patients in total participated; their average age was 67, and 84 percent were men. Patients were also taking standard medical treatments for heart failure.
During a six-minute walking test, patients taking testosterone therapy walked an average of 177 feet farther (54 meters) than those taking a placebo — a greater improvement than what has been achieved with current therapies alone, the researchers said.
Patients on testosterone therapy also saw an increase in the amount of oxygen the body used per minute of exercise, a measure known as VO2 max, which is a general indicator of a person's fitness level.
No adverse effects on the heart were seen.
How it works
Testosterone may help these patients not because it directly affects the heart itself but because it may target the peripheral tissues, such as the skeletal muscles, Ezekowitz said.
The hormone has been shown to widen blood vessels, allowing more blood to reach peripheral tissues. It may also increase levels of hemoglobin, a protein in red blood cells that transports oxygen. However, further work is needed to determine exactly how testosterone acts in heart failure patients.
An earlier study of testosterone in older men had to be halted due to increased risk of cardiovascular events, the researchers noted. However, that study did not include heart failure patients and used higher doses of testosterone, they said.
More studies are needed to determine the long-term effects of testosterone therapy. Previous studies have found an association between high doses of testosterone and an increase incidence of prostate cancer, Ezekowitz said.
In the new study, there was a small increase in levels of prostate-specific antigen (PSA) among men who took testosterone therapy. (High PSA levels are associated with prostate cancer.) Patients on testosterone therapy should be monitored for changes in PSA levels, Ezekowitz said.
The study was published April 17 in the journal Circulation Heart Failure.