Teens shave their heads at prom for cancer patients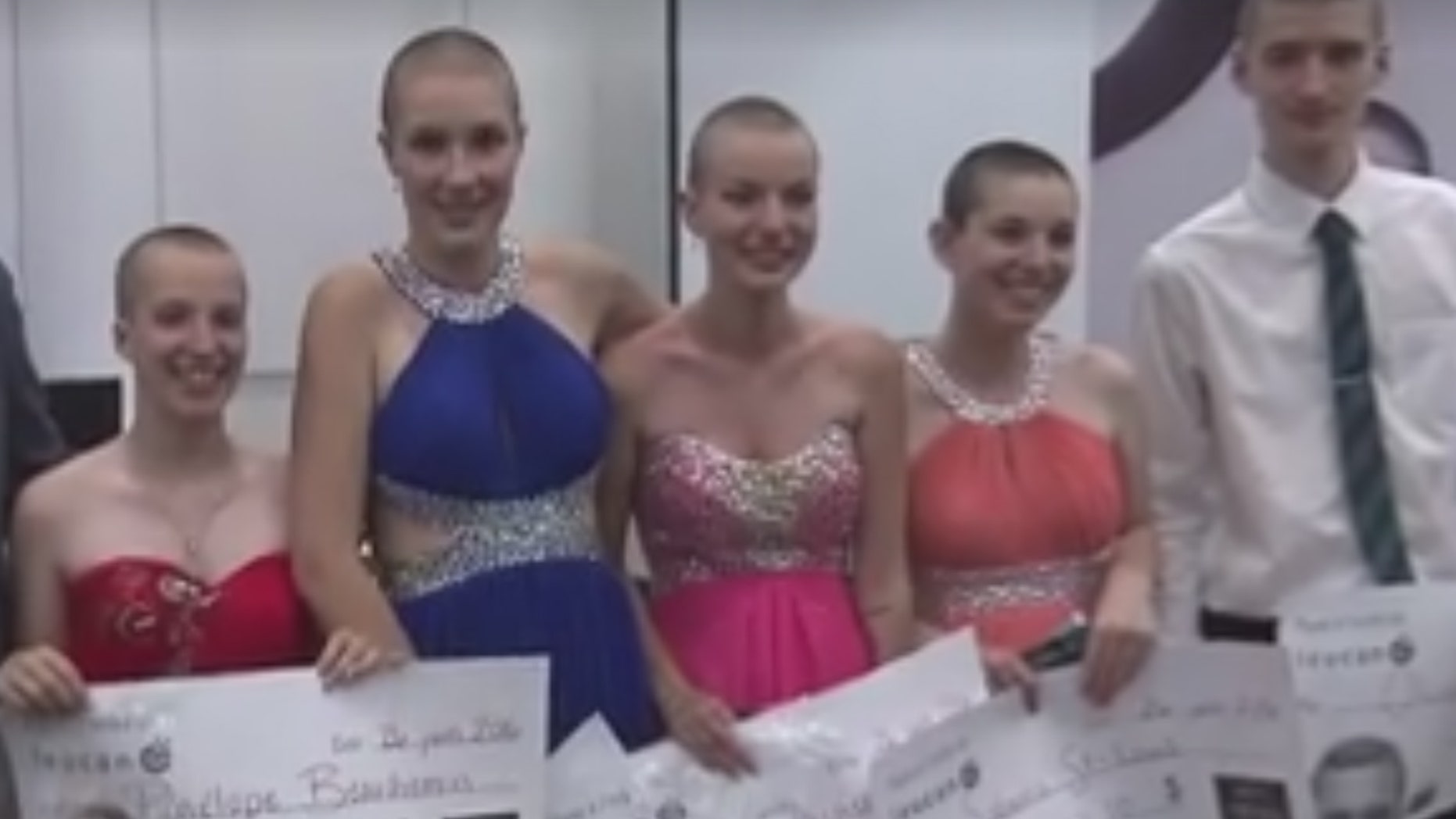 Dressed in their finest formalwear, five Canadian teens used their prom night to raise funds for cancer patients— by shaving their heads.
On Sunday, the four female and one male student from Saint-Léonard-d'Aston, Quebec, took their last selfies with their locks then had their heads shaved, CBC News reported.
The girls' hair will be used for wigs for women who've lost their hair due to chemotherapy, ICI Radio-Canada reported.
The students raised CA$5,200 ($4,040) for Leucan, which supports children with cancer and their families by providing personalized services. Leucan's major fundraiser is the Shaved Head Challenge, which has a fundraising goal of $4.5 million. According to Leucan, 75,000 heads have been shaved since 2001.