Teen dies after being submerged for 40 minutes in Minnesota lake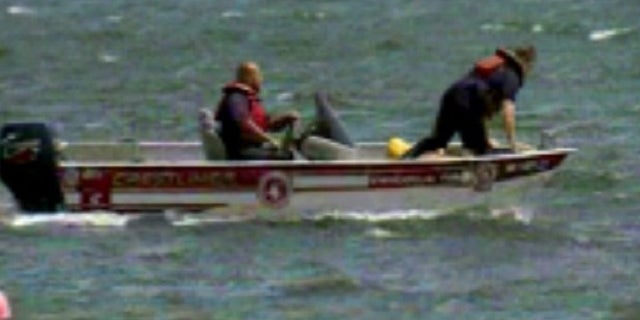 NEWYou can now listen to Fox News articles!
Authorities have confirmed a teenage girl who was rescued from Cedar Lake in Minneapolis after 40 minutes underwater has died.
Beachgoers called 9-1-1 Sunday afternoon when the girl jumped off a floating dock and never came up. She was in the water for about 10 minutes before help arrived.
Minneapolis and Park Police cleared the beach and asked more than 50 adults to join hands and form a human chain. They walked into the water as far as they could go, but never found the girl.
Divers with the Hennepin County Water Patrol eventually found her in more than 8 feet of water -- about 40 minutes after she dived in the water.
"It was probably 40 to 45 minutes that she was under water. And we didn't see the little girl making any signs of movement when she was pulled from the water," said witness Jenna Bennett.
The girl was transported to a local hospital in critical condition, where she later died. Her identity has not been released.
Click for more from MyFoxTwinCities.