Suspect low-risk bird flu case found in big German poultry area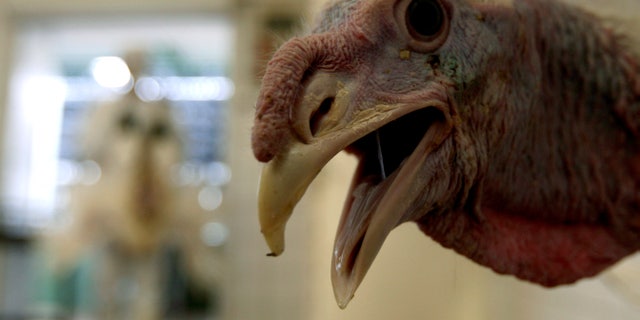 HAMBURG – German officials are preparing to cull around 16,000 turkeys after a first suspected farm-based case of low-risk H5 bird flu was discovered in Lower Saxony, one of Europe's biggest poultry-producing regions, authorities said on Wednesday.
Tests will now be carried out to establish whether the more threatening H5N8 strain is present, said the state agriculture ministry in Lower Saxony, whose farms have more than 35 million chickens, turkeys, ducks and geese.
Israel and a series of European countries have found cases of H5N8 bird flu in the past few weeks and some have ordered that poultry flocks be kept indoors to stop the disease spreading.
The contagious H5N8 strain has been repeatedly found in wild birds in much of Germany over recent weeks, and the government has tightened sanitary rules for farms and warned it may order poultry to be kept inside.
Most outbreaks have involved wild birds but Germany, Hungary and Austria also reported cases in domestic duck and turkey farms where all poultry had to be culled. A case was also reported on a farm in Denmark on Monday.
More outbreaks of a severe strain of bird flu in Europe are likely to occur in the next few weeks as wild birds believed to transmit the virus migrate southward, the deputy head of the world animal health body said.
Bird flu cannot be transmitted through food but trade restrictions can have a major impact on countries where the disease is present.
Infection from wild birds is suspected to be the source of the current bird flu outbreak. The upcoming Christmas season is a critical time of sales for poultry farmers throughout Europe.
(Reporting by Michael Hogan and Hans-Edzard Busemann, editing by Mark Trevelyan)