Sun-dried tomatoes linked to hepatitis A outbreak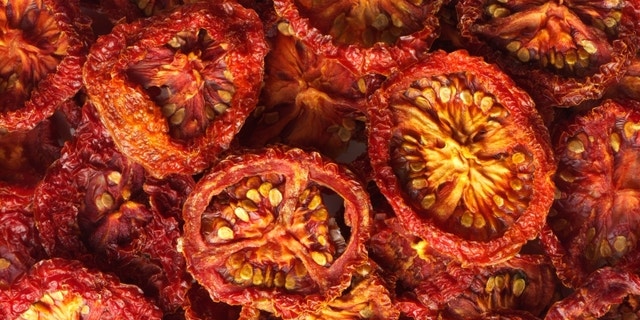 Sun-dried tomatoes have been linked to an outbreak of potentially deadly hepatitis A in at least seven people in the UK.
The infectious disease, which can lead to fatal liver complications, affected two men and five women from eastern England, London and southwestern England, The (London) Daily Telegraph reported Monday.
Health protection officials do not know which brand of sun-dried tomatoes is responsible -- leading to fears that the product is still on sale.
The health alert began late last year when two of the seven known cases were reported to the Health Protection Agency (HPA).
Both patients had eaten "substantial" amounts of sun-dried tomatoes and neither had traveled to a country with high rates of the disease.
The strain affecting them was identical to a strain linked with sun-dried tomatoes in the Netherlands in 2010.
The virus is carried by human feces and can be passed on through contaminated food or water, especially as a result of poor hygiene, such as not washing hands before food preparation.
Hepatitis A is the only common food-borne disease preventable by vaccine.
Writing in the medical journal Eurosurveillance, Carlos Carvalho, of the HPA, said, "A single food source may be contaminated with more than one strain. A food-borne outbreak with multiple strains in at least two European countries is suspected."
A Food Standards Agency spokesman said, "Sun-dried tomatoes are being investigated as one possible source of the hepatitis A cases. However, no food source has been conclusively identified and no other relevant cases have been reported in the UK."