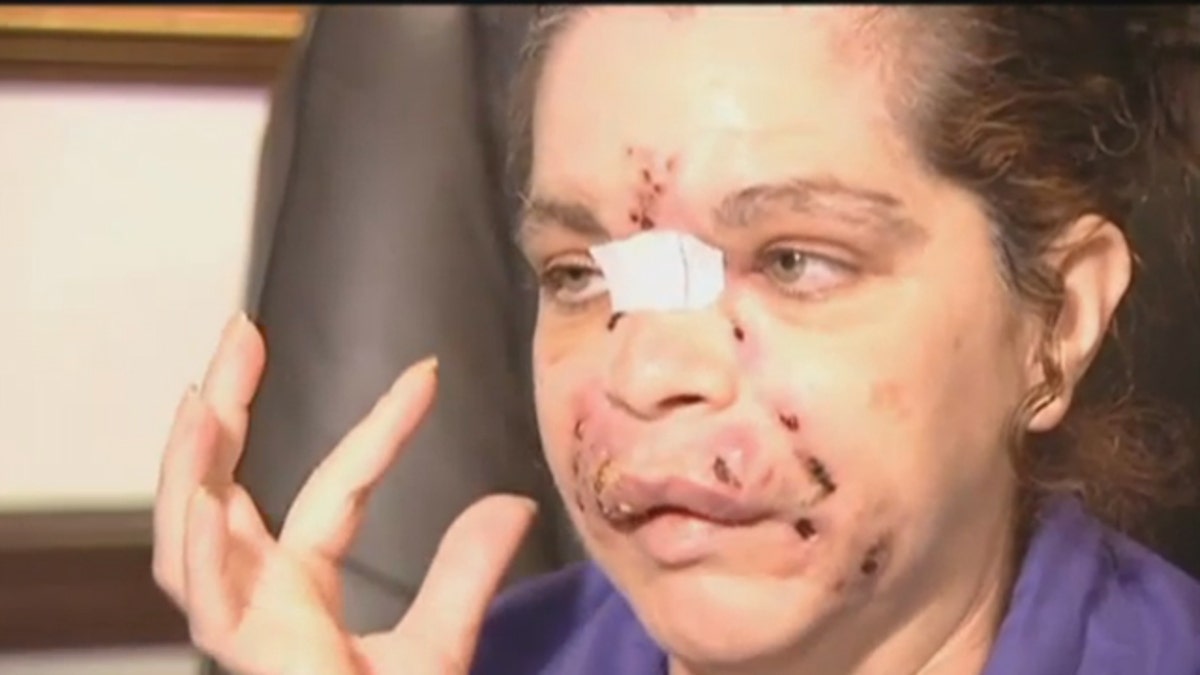 A South Florida woman has spoken out after she said she was given bad medicine at a medical spa, WSVN reported.
Now, after spending more than a month and a half at the hospital undergoing five operations for an infection so bad she thought she was going to die, Isabel Gonzalez is speaking out.
"I told my mother, 'please take care of my children,'" Gonzalez told the TV station. "I don't think I'm going to live."
Gonzalez, 49, said she went to Viviana's Body Secret's Spa in Doral in June, for vitamin injections, which she hoped would give her a more youthful look. When she noticed no difference in her face, she went back and said the owner, Viviana Ayala, injected her with something different.
Shortly after, her face began to swell, and red lesions appeared. Concerned, Gonzalez said she drove to the spa and Ayala drove her to a doctor's office where the lesions were drained, but it didn't resolve the problem.

In August, Gonzalez checked herself in to Broward Medical Center where she alerted police about the procedure. The spa has since been shut down.
On Thursday, Ayala was arrested and charged with practicing medicine without a license and battery.
Gonzalez said she is suing.
"The fact that she denied that this ever occurred, complicated her medical situation severely and put her at great risk for losing her life," said attorney Diana Santa Maria.
Ayala's attorney released a statement stating, "At no time did Ms. Ayala ever use or inject any substance whatsoever, including vitamins into Ms. Gonzalez. Ms. Ayala is deeply saddened by the false accusations brought by Ms. Gonzalez, but feels in the end she will be vindicated as she has done nothing wrong."