Sugary drinks may reduce stress levels, study suggests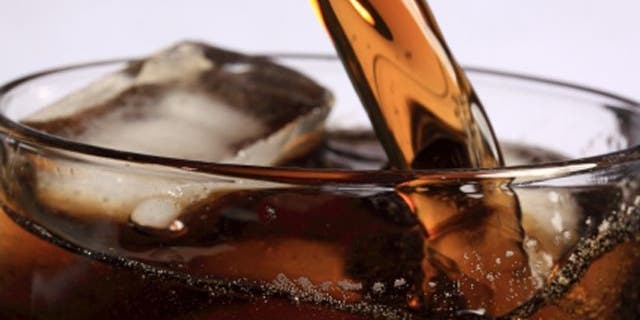 Sugar-sweetened beverages like soda or juice can reduce stress responses in the brain while diet aspartame-sweetened drinks do not, a study from The University of California suggests.
Although stress relief can benefit individuals, this effect may lead to over-consumption of sugary drinks, which is linked to obesity, study authors cautioned.
"The concern is psychological or emotional stress could trigger the habitual overconsumption of sugar and amplify sugar's detrimental health effects, including obesity," study author Kevin D. Laugero, an associate adjunct nutrition professor at the University of California, Davis, and a Western Human Nutrition Research Center scientist with the U.S. Department of Agriculture's Agricultural (USDA) Research Service, said in a news release.
Laugero said his team's study offers the first scientific evidence that consuming high quantities of sugar, but not aspartame, may relieve stress in humans.
About 35 percent of adults and nearly 17 percent of children nationwide are obese, according to The Endocrine Society. Half of the U.S. population consumes sugar-sweetened drinks on any given day, according to the U.S. Centers for Disease Control and Prevention (CDC).
For a 12-day period, researchers assigned female participants beverages with breakfast, lunch, and dinner. Eight were assigned aspartame-sweetened drinks, and 11 were assigned sugar-sweetened drinks. Participants were placed on a low-sugar diet three and a half days before and after the study, and were instructed not to consume any other sugar-sweetened drinks throughout.
Before and after the 12-day period, participants underwent functional MRI screenings after performing math tests to gauge their brain's response to stress. Saliva samples were also taken to test levels of cortisol— a hormone made by the adrenal glands that is released in response to stress.
Researchers found participants assigned to drink sugar-sweetened drinks had lower levels of cortisol present after the math test, compared to the participants' assigned aspartame-sweetened drinks. In addition, participants who consumed sugar-sweetened beverages exhibited more activity in the part of the brain that is involved in memory and is sensitive to stress.
"The results suggest differences in dietary habits may explain why some people underreact to stressful situations and others overreact," Laugero said. "Although it may be tempting to suppress feelings of stress, a normal reaction to stress is important to good health. Research has linked over- and under-reactivity in neural and endocrine stress systems to poor mental and physical health."