Study revives argument over mammogram screening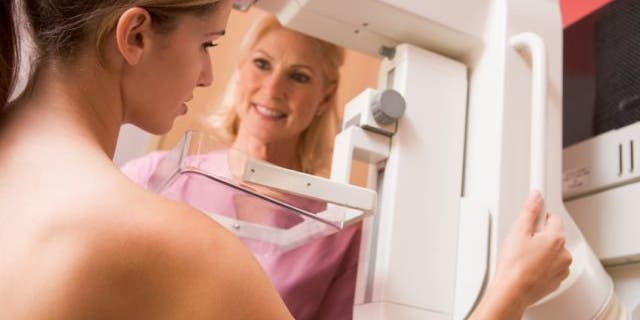 Yearly mammograms starting at age 40 would prevent the most deaths from breast cancer, U.S. researchers reported on Monday in a challenge to more conservative recommendations that take into account both the harms and the benefits of screening.
The study, led by Dr. Elizabeth Arleo, a radiologist specializing in mammography at Weill Cornell Medicine and New York-Presbyterian, found that yearly mammograms between the age of 40 and 80 could cut breast cancer deaths by 40 percent.
That compares with a reduction of 23 to 31 percent with current screening recommendations that call for less frequent screening starting at an older age.
PROGRAM AIMS TO BOOST PRENATAL CARE IN RURAL US
"Screening annually starting at age 40 is the best strategy to prevent an early breast cancer death," said Arleo, whose study was published in the journal Cancer.
The argument that annual mammograms save more lives is not new, said Dr. Otis Brawley, chief medical officer of the American Cancer Society.
Most groups, including the American Cancer Society and the U.S. Preventive Services Task Force, a government-backed panel, acknowledge that screening beginning at age 40 will catch more breast cancers, but screening at this age also produces the most false positive results.
The new study used data from computer models to compare the benefits and risks of three screening regimens.
The model suggested yearly mammograms starting at 40 reduced breast cancer deaths by 40 percent, compared with about 31 percent if all women followed the ACS recommendations and 23 percent if they followed the Task Force.
DENTAL PROFESSOR TACKLING OPIOID EPIDEMIC IN CLASSROOM FOLLOWING SON'S OVERDOSE DEATH
Yearly mammograms starting at 40 would also lead to the most women being called back to doctors' offices for false alarms and biopsies that turn out to be negative, the team found.
Brawley said for a 40-year-old woman who starts mammography now, the odds of having a false positive are "very high" while the odds that the test will save your life "are very small."
That risk/benefit ratio begins to change around age 47 or 48, he said, when the benefits of screening outweigh the risk of overdiagnosis.
As a result, the American Cancer Society suggests yearly mammograms starting at 45, and moving to every other year at age 55. The U.S. Preventive Services Task Force recommends screening every two years starting at age 50.
Both groups also recommend that women who are concerned about their risk should be able to start screening earlier.