Study: Here's how stoned, drunk drivers differ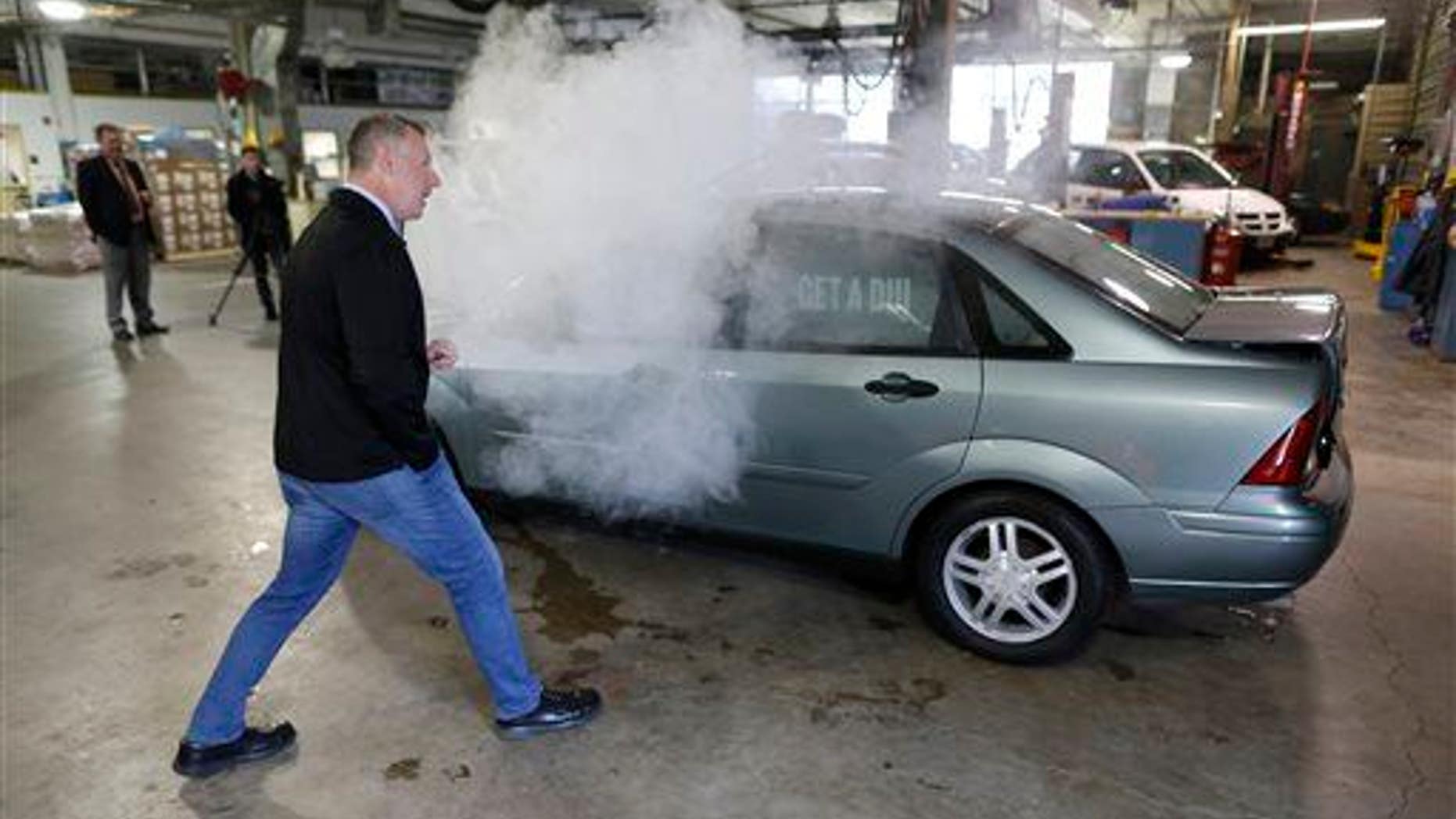 When it comes to smoking marijuana and driving, many variables affect impairment—the potency of the drug, the tolerance of the toker, when the drug was taken, how the drug was taken—making guidelines difficult to implement.
But with some states decriminalizing the possession of weed, the feds are investigating a pot version of the .08 breath alcohol concentration set as the legal driving limit in most of the country.
A new study by the National Institute on Drug Abuse finds that drivers with blood concentrations of 13.1 ug/L THC, which is more than twice the 5 ug/L limit in Washington and Colorado, exhibit impairment similar to those with a .08 breath alcohol concentration, reports Time.
The small study of 18 occasional pot smokers between 21 and 37 involved a 45-minute driving simulator in a 1996 Malibu sedan at a University of Iowa dome.
Not only did researchers test different combinations of high or low concentrations of THC, alcohol, the combination of the two, and placebos, but they also looked at 250 parameters of driving, with a focus on weaving.
While alcohol affected both lateral acceleration (weaving speed) and lane departures per minute, marijuana alone did not, reports Reason Magazine, which takes issue with current limits: "The five-nanogram cutoff in practice means that many regular cannabis consumers can never legally drive, even when they're not impaired, which hardly seems sensible or fair." (What happens when mixing alcohol and marijuana?)
This article originally appeared on Newser: How Driving While Stoned, Drunk Differs
More From Newser