Students at California school develop mysterious rash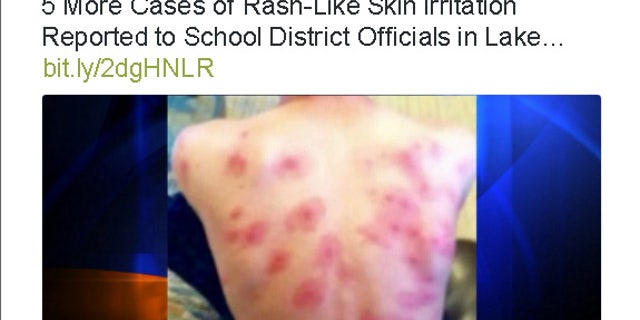 NEWYou can now listen to Fox News articles!
Health officials in Southern California are baffled by a rash-like reaction that broke out amongst about 30 students and 10 staff members at a local elementary school.
First reported at the Saddleback Valley Unified School District on Sept. 15, the rash has now reportedly spread to Lake Forest Elementary School, in Lake Forest, California, KTLA reported. The Orange County Mosquito and Vector Control District has launched an investigation and has yet to find a cause, but officials performed extensive surveys on stinging and biting insects that could have caused the reaction. They ruled out mosquitos.
"It's a big mystery, and it's one that we're hoping to resolve," Jared Dever, spokesman for the Orange County Mosquito and Vector Control District, told KTLA.
Symptoms point to a smaller insect difficult for the naked eye to see, like a mite or a chigger, Dever told the news channel. These bugs travel quickly.
"You can inadvertently be moving them to your property without your knowledge," Dever said.
Many of the students were part of an after-school program on campus.
The school district treated the campus with pesticide over the weekend and plan to again this weekend. KTLA reported the district believes the pesticide treatment is working.