South Carolina student hospitalized with meningitis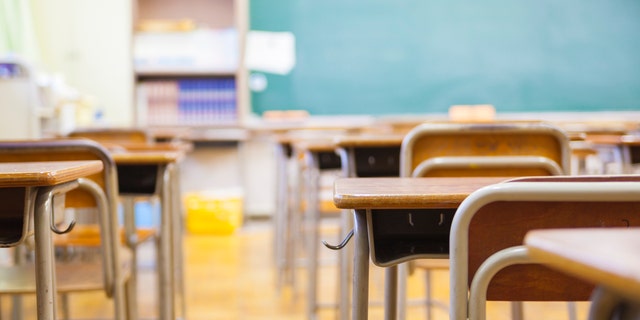 NEWYou can now listen to Fox News articles!
A South Carolina middle school student has been hospitalized with viral meningitis, prompting officials to send letters home to parents and order cleaning crews out of precaution. The student, who was not identified, attends Dacusville Middle School in Pickens County, and had the diagnosis confirmed on Wednesday.
While viral meningitis is less severe than bacterial, it's still imperative patients seek out their health care provider. According to the Centers for Disease Control and Prevention (CDC), only a doctor can determine if a patient has the disease, and while some may recover without treatment, others may fall severely ill. Babies younger than one and people with weakened immune systems are more likely to have severe illnesses, but it can strike at any age.
DETROIT SCHOOLS SHUT OFF WATER OVER HIGH LEVELS OF LEAD, COPPER
Common symptoms include fever, irritability, headache, stiff neck, sensitivity to light, sleepiness, nausea, vomiting and lack of appetite. Those with mild cases typically recovery within seven to 10 days, according to the CDC. There are no vaccines available for viral meningitis, but washing hands, avoiding close contact with infected persons and cleaning frequently touched surfaces can help prevent illnesses from spreading.
The student's parent had notified the district on Tuesday, and again on Wednesday when the diagnosis was confirmed. A letter to parents said that the school district was working with cleaning crews and the state Department of Health and Environmental Control.
DELAWARE REPORTS FIRST RABIES DEATH SINCE 1941
"The germs that cause viral meningitis can be contagious," Wanda B. Tharpe, the school's principal, said in the letter, according to Greenville News. "They can be spread through respiratory and oral secretions. Only a small number of people who get infected with the viruses that cause meningitis will actually develop viral meningitis."
Tharpe said they will continue to monitor any other illnesses and remain in contact with the DHEC.