Sinister 'Blue Whale Challenge' blamed for Texas teen's death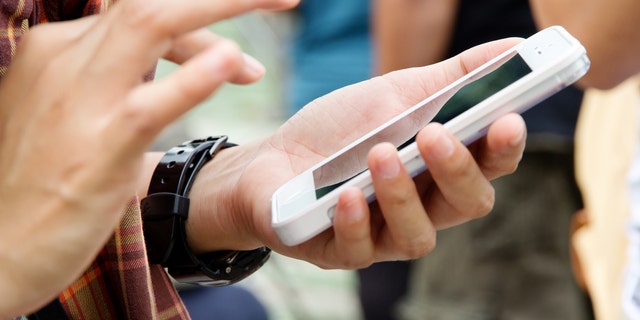 A grieving Texas family claims a social media challenge that was believed to be a hoax drove their 15-year-old son to commit suicide on Saturday. Isaiah Gonzalez, of San Antonio, was allegedly participating in the "Blue Whale Challenge," which is believed to have originated in Russia.
According to the teen's mother, Angela Gonzalez, the rising sophomore at Southside High School had joined a social media group and was assigned daily tasks for a 50-day period, WOAI reported.
FAMILIES BLAME '13 REASONS WHY' FOR 2 TEENS' SUICIDES
"It talks about satanic stuff and stuff like that and my son was never into that," Jorge Gonzalez, the teen's father, told the news station, of the challenge.
"You have to carve a number into your arm, you have to cut yourself," Alexis Gonzalez, the teen's older sister, told WOAI, adding that failure to complete the alleged tasks reportedly results in threatening messages.
Jorge told KSAT that they found Gonzalez hanging in a bedroom closet with a cellphone propped up nearby. The family believes their son had livestreamed his suicide as part of the challenge. They said he had sent photos of himself completing challenges to friends prior to his death, but that they had been brushed off as a joke.
While San Antonio police told KSAT they had never heard of the "Blue Whale Challenge" before Gonzalez's death, Jorge is urging parents to talk to their teens about the danger of social media challenges.
"I want them to go through their phones, look at their social media," he told KSAT. "If they're on that challenge already, they can catch that from happening."
The challenge had made headlines earlier this year, but it was largely considered a hoax as no deaths or injuries had been attributed to it. However, it prompted at least one school district in Alabama to warn parents and students about the potential dangers that the alleged challenge poses.
"A very dangerous game called The Blue Whale Challenge (or the Blue Whale Game) has been brought to my attention by one of our social workers," the superintendent of Baldwin County Public Schools said in a public Facebook post on May 9. "It is my understanding that this very dangerous game may have possibly already been introduced on two of our high school campuses. As shared with me by the social worker, this game or challenge began in Russia, and it is basically a challenge to harm yourself for fifty days, with the intention being to ultimately kill yourself on the fiftieth day."
The post explained how teens are instructed to tag each other on social media and challenge them to play. Some commentators claimed the challenge was a hoax, but the district said it was important to keep parents informed of what their teens may be talking about.