Scientists stop brain cells in mice from dying in potential Alzheimer's treatment breakthrough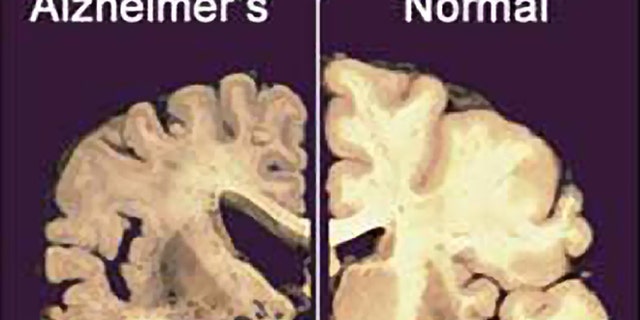 NEWYou can now listen to Fox News articles!
A team of British scientists has released a major study that could represent a breakthrough in the treatment of human neurological diseases, such as Alzheimer's or Parkinson's.
In a study published Wednesday in the journal Science Translational Medicine, the team said that it had halted brain cell death in mice by using a drug-like compound that was injected into the animals' stomachs through a mouth tube.
The team induced a neurodegenerative disease caused by abnormal prion proteins -- the nearest model of human disorders that can be found in animals -- before treating one group with the compound. According to the study, the mice who were treated remained free of symptoms like memory loss, impaired reflexes, and limb dragging five weeks later. The treated mice also lived longer than the untreated mice.
"We were extremely excited when we saw the treatment stop the disease in its tracks and protect brain cells, restoring some normal behaviours and preventing memory loss in the mice, " lead scientist Giovanna Mallucci told Sky News.
The study stresses that human trials have yet to be undertaken, and points out that it could be a decade or more before a medicine for the treatment of human neurodegenerative diseases is produced. In addition, the study notes that the mice suffered side effects, including significant weight loss and higher blood sugar.
However, the study has raised hopes that an orally-taken medicine that would protect the brain from neurological diseases can be developed.