San Diego officials warn of spike in 'wind-borne' children's disease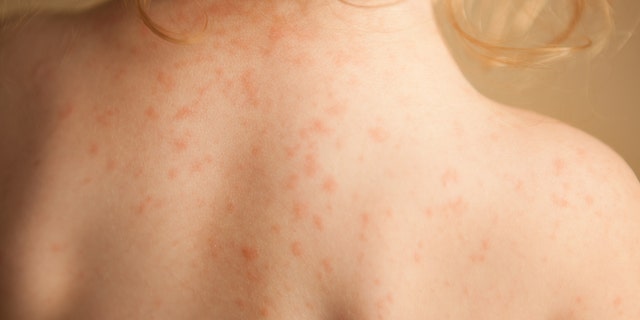 Health officials in San Diego are warning parents about a suspected wind-borne disease that has sickened 16 children since the beginning of 2019. They caution that the tally will likely rise through March, as Kawasaki disease, which can lead to heart disease and sudden death, has been tracked in a winter-spring seasonality pattern, Fox 5 San Diego reported.
"Kawasaki disease is not an illness many physicians have diagnosed, and it can initially be confused with other more common illnesses," Wilma Wooten, San Diego County Public Health Officer, said in a news release. "We are alerting health professionals and parents today to raise awareness of the increased Kawasaki disease activity currently in our community."
DRINKING 2 OR MORE DIET SODAS A DAY LINKED TO STROKE, HEART ATTACK: STUDY
The disease primarily affects children younger than 5 and was first detected in Japan in the 1960s, and then reported in Hawaii in the 1970s. Symptoms can include fever, rash, swelling of the hands and feet, irritation and redness of the whites of the eyes, swollen lymph glands in the neck, and irritation of the mouth, lips, and throat, according to the Centers for Disease Control and Prevention (CDC). It's also the leading cause of acquired heart disease in the U.S., and if left untreated can cause coronary artery dilatations and aneurysms.
FREAK GYM ACCIDENT LEFT TEXAS TEEN NEARLY PARALYZED: REPORT
While no cause has been identified, health officials suspect an infectious virus or bacteria is likely behind the disease, according to the Kawasaki Disease Foundation. There is also no test to positively identify the disease, with doctors having to rely on clinical examination. While there is no preventive medication or vaccination available, a high dose of intravenous gamma globulin has been found to be effective in treatment but works best within the first 10 days of infection. High doses of aspirin are also recommended.
CLICK HERE TO GET THE FOX NEWS APP
"We want community health care providers to have increased vigilance for Kawasaki disease cases during these periods of wet, cool weather," Jane C. Burns, a pediatrician at Rady Children's Hospital-San Diego and director of Kawasaki Disease Research Center, said in the news release. "The climate patterns that are associated with increased numbers of children diagnosed have occurred more frequently here so far this year."