Sales executive pleads guilty in fatal meningitis outbreak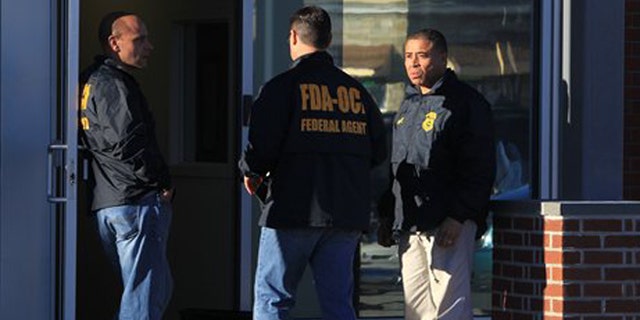 BOSTON – Two men facing multiple murder charges stemming from a national meningitis outbreak that killed 64 people will be tried separately, a federal judge has ruled.
U.S. District Court Judge Richard Stearns said in his decision last week that he severed the trials of Barry Cadden and Glenn Chin reluctantly because their lawyers plan "antagonistic" defenses and because of an "imbalance of evidence."
Cadden was the co-founder and head pharmacist of the New England Compounding Center in Framingham. Chin was supervisory pharmacist at the now-closed business.
A company sales executive, Robert Ronzio, pleaded guilty on Monday to conspiring to defraud the U.S. Food and Drug Administration and is expected to testify at the trials of the other defendants, prosecutors said.
The compounding center used expired ingredients and failed to follow cleanliness standards, resulting in tainted steroid injections, prosecutors said. More than 750 people in 20 states fell ill in 2012, and 64 died.
Cadden and Chin are each charged with 25 counts of murder and other offenses under federal racketeering laws.
Lawyers for both men have said federal prosecutors overreached in charging them with murder. Both have pleaded not guilty and are free on bail.
Cadden's lawyers filed the motion for separate trials this month. The motion remains under seal.
Cadden's trial is scheduled to start Jan. 4. Chin's trial will begin immediately afterward.
Ronzio, of North Providence, Rhode Island, was the company's national sales director. He admitted the company created numerous work-arounds to make it appear to regulators it was dispensing drugs for patient-specific prescriptions when it was actually making them in bulk.