Rick Perry, fellow governors to sample 'pink slime,' push back against US outcry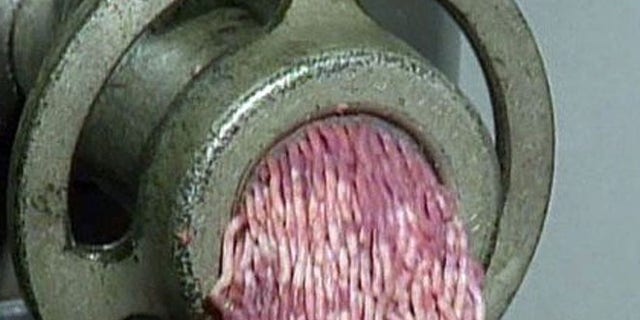 Three US governors pledged to sample "pink slime" during a Thursday visit to a Nebraska beef plant, as they attempt to push back against the national outcry over the ground beef additive.
Texas governor Rick Perry, Iowa governor Terry Branstad and Kansas governor Sam Brownback will be joined by representatives from several other states at the Beef Products Inc.'s (BPI's) plant in South Sioux City.
The additive, which has long been used as a cheap filler in hamburger meat, fell prey to a social media campaign after British celebrity chef Jamie Oliver detailed how it is made in a TV special.
Supermarkets and school districts across the US began dropping the product after mounting public pressure. Leading manufacturer BPI was forced to idle production at plants in each of the governors' states as the outcry grew.
Branstad said at a news conference Wednesday, "This is an unwarranted, unmerited food scare. If there was some basis in fact to this, other than somebody's clever naming of it, then you'd say 'no you shouldn't stick your neck out on it.'"
Critics have said removing "pink slime" will lead to higher beef prices and fattier hamburgers.
Gov. Branstad added, "You effectively need to kill 1.5 million more head of cattle in a year to replace the meat that would go off the market from this unwarranted, unmerited food scare. That's why we're pushing back on it. We're going to consume it. We'll do everything we can to set the record straight."
Known in the industry as lean finely texture beef, the additive is made from scraps remaining after cattle are butchered into cuts such as steaks and roasts. Processors remove the fat from trimmings, and in some cases treat the meat for bacteria with ammonium hydroxide before it is added to ground beef.