Review: No indication crumb-rubber playfields cause cancer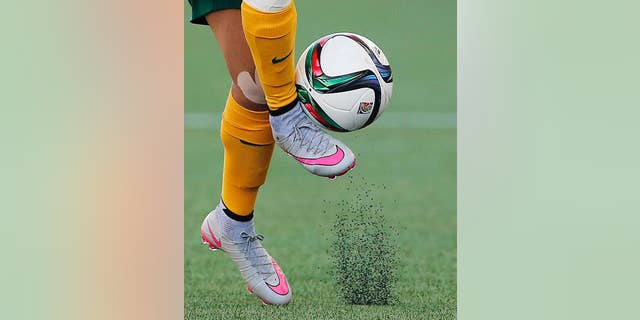 NEWYou can now listen to Fox News articles!
OLYMPIA, Wash. – Health officials in Washington state say there's no indication synthetic turf playfields made of recycled rubber cause cancer in young people.
The Department of Health issued a report Wednesday that said if the crumb-rubber fields did so, there would be a lot more ill soccer players in Washington.
A University of Washington women's soccer coach, Amy Griffin, raised concerns after learning of several goalies who developed blood cancers. She eventually compiled a list of 53 soccer players who had developed cancer since the mid-1990s.
The review suggested soccer players actually get cancer less than the general population. Dr. Cathy Wasserman, a state epidemiologist, says if people are worried about exposure to carcinogenic chemicals from the rubber pellets, they can wash their hands or shower after playing.
The federal Centers for Disease Control and Environmental Protection Agency are also studying the fields' safety.