Review: Behavioral Therapies Work for Weight Loss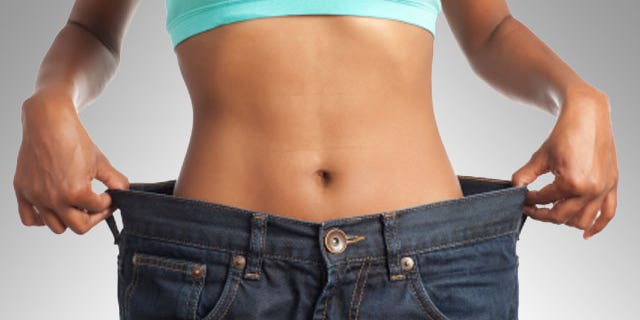 Diet changes, exercise and other behavioral tactics do help obese adults shed some pounds— with or without the help of medication, according to a new study.
In the new review, of 58 clinical trials, researchers found that behavioral programs helped obese people lose an average of 7 pounds more over 12 to 18 months, versus people who received no special therapy— most of whom lost little to no weight.
And the more intensive the program, the better, said lead researcher Dr. Erin S. LeBlanc of the Center for Health Research at Kaiser Permanente in Portland, Oregon.
On average, people who had 12 to 26 sessions in a comprehensive weight-loss program over one year lost 9 to 15 pounds.
"Comprehensive" meant that a program offered a range of tactics, such as exercise sessions, goal-setting and overcoming day-to-day barriers to keeping up a healthy lifestyle.
And adding medication seemed to boost weight loss a bit, LeBlanc's team found.
It's estimated that one-third of U.S. adults are obese, and cutting those excess pounds is notoriously difficult.
In trials that tested intensive behavioral therapy plus the weight-loss drug orlistat (Xenical), people lost an average of 11 to 22 pounds, versus 7 to 13 pounds with behavioral therapy alone.
The review, reported in the Annals of Internal Medicine, was done to help the Preventive Services Task Force (USPSTF) update its recommendations on obesity screening and treatment.
In 2003, the USPSTF, a federally supported panel of medical experts, recommended that all adults be screened for obesity, with a simple calculation of weight in relation to height.
It also said that "intensive" behavioral therapy, like programs combining nutrition education and exercise, was an effective obesity treatment.
It's not clear if the USPSTF will now alter those recommendations at all. The panel is scheduled to publish a draft report of its updated advice online. The Agency for Healthcare Research and Quality, a federal agency that supports the task force, could not say when the recommendations will appear.
For now, LeBlanc said, "the take-home message is that behavioral interventions do work for weight loss. And if you attend sessions more often, you lose more weight."
The extra weight loss with medication, meanwhile, would have to be balanced against the risks: side effects of Xenical include gas and uncontrolled bowel movements, and the drug has been linked to reports of liver, kidney and pancreas damage.
There are also important questions about the ultimate benefits of behavioral therapy, according to LeBlanc. Studies have not yet shown whether the weight loss won with behavior changes actually prevents major diseases like heart disease— or prolongs people's lives.
A couple trials have, however, suggested that the programs help curb the risk of diabetes in obese people with elevated blood sugar levels, LeBlanc said.
The problem, she explained, is that studies have to be large and go on for many years before the effects on heart disease and death can be pinned down.
OBESITY SCREENING?
As for obesity screening, the researchers found no trials that have been specifically set up to weigh the benefits against any potential risks.
Measuring someone's weight and height carries no direct harms. But, LeBlanc's team notes, there are theoretical risks to screening for obesity— like whether labeling someone as obese creates stigma or, more practically, higher insurance premiums.
The 2003 USPSTF recommendations do call for obesity screening, based on the fact that it can be safely and reliably measured, and there are effective, low-risk behavioral therapies.
Finding those effective therapies is another matter. Comprehensive weight-loss programs, LeBlanc noted, "would be difficult to do in the primary care setting. The question is, how do you make these widely available to people?"
There may be programs in your local community, and as a starting point you can ask your doctor for recommendations, LeBlanc said. The costs of behavioral approaches would vary, and you may well have to foot the bill yourself, depending on your insurance coverage.
The current review did not look at the cost-effectiveness of obesity screening or the behavioral therapies for it.