Report: Only 6 percent of US hospitals feel prepared for Ebola patients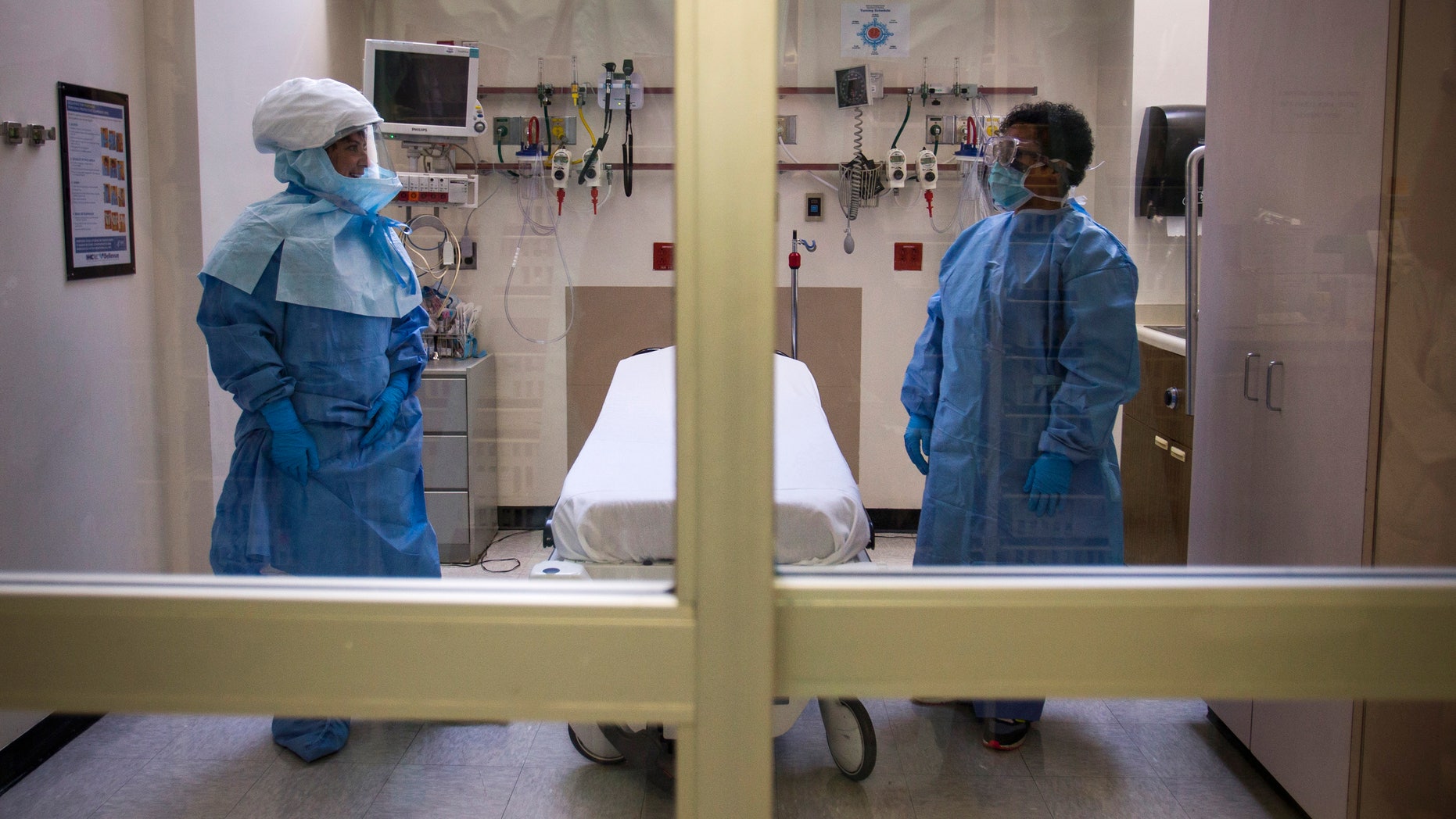 Only 6 percent of U.S. hospitals say they're well-prepared to receive a patient with Ebola, according to a survey of infection prevention experts.
With health officials lamenting that it was "only a matter of time" before Ebola popped up in New York City after a health care worker who had recently returned from humanitarian work in West Africa was diagnosed Thursday— it begs the question of whether or not new Centers for Disease Control and Prevention (CDC) protocols for health care workers are enough.
The Association for Professionals and Infection Control and Epidemiology (APIC), comprised of health care workers, epidemiologists, educators and the like, surveyed 1,039 U.S.-based medical personnel working in acute care hospitals and asked, "How prepared is your facility to receive a patient with the Ebola virus?" The APIC collected data from hospitals that ranged in size from fewer than 100 to more than 400 beds.
While 6 percent of respondents reported being well-prepared, 5 percent said they were not prepared. The other responses indicated various levels of preparedness, with the majority— 40 percent— reporting that they were "somewhat prepared."
There was a direct correlation between the number of infection prevention specialists on staff and hospitals' feelings of preparedness, APIC officials said during a press conference Friday.
Infection prevention specialists are professionally trained in identifying sources of infections and limiting their transmission in health care settings. They can act as an extra line of defense at the bedside and in the facility by educating nurses and physicians, and observing units to ensure proper policies and procedures are followed, Linda Greene, a member of the APIC regulatory review panel, said during the press conference Friday.
Fifty-one percent of hospitals surveyed had only one, or less than one, full-time infection prevention staff members.
Among hospitals with up to one infection prevention specialists on staff, 4 percent felt well-prepared to deal with Ebola, compared with 31 percent of survey respondents with 11 or more specialists on staff.
"This survey confirms our belief that many hospitals do not have enough staff dedicated to infection prevention and control," APIC president Jennie Mayfield said during the press conference.
The survey results, gathered from Oct. 10-15, come on the heels of a health scare at a Dallas, Tex., hospital where two nurses caring for the first Ebola patient diagnosed in the U.S., Thomas Eric Duncan, became infected with the virus. Duncan died of the virus Oct. 8. The nurses, 29-year-old Amber Vinson and 26-year-old Nina Pham have been cleared of the virus, health officials announced Friday.
Because Ebola is transferred only through direct contact with bodily fluids of a symptomatic patient, hospital workers are especially at risk of contracting the disease.
Before Vinson and Pham became infected with Ebola, the CDC had recommended that health care workers wear only a gown, a single pair of gloves, a mask and a face shield while treating Ebola patients. Following the nurses' diagnoses, the CDC made its protective gear rules more stringent, requiring a hooded full-body suit that covers the neck, as well as more frequent hand washing and a supervisor who oversees the removal of infected gear.
In total, there have been nine Ebola patients treated in the United states. The most recent 33-year-old Dr. Craig Spencer, had worked with Doctors Without Borders in West Africa and is being treated at Bellevue Hospital in New York City.
During the press conference, APIC officials pointed out that infection in health care settings has been an issue long before the recent Ebola outbreak. Greene expressed concern over screening and treatment procedures for other infectious viruses— such as enterovirus D68 and the flu— being overlooked while health care workers are busy preparing for potential Ebola cases.
"I think it's the time now that we need to be really mindful that this is one thing, but tomorrow it can be something else," Greene said.
The CDC estimates that one in 25 people are infected in a health care setting, and nearly 75,000 people die of these infections each year— about twice the number of people who die from auto accidents.
Reuters contributed to this report.