Report: 75 Drowning and Near-Drowning Incidents in 15 Weeks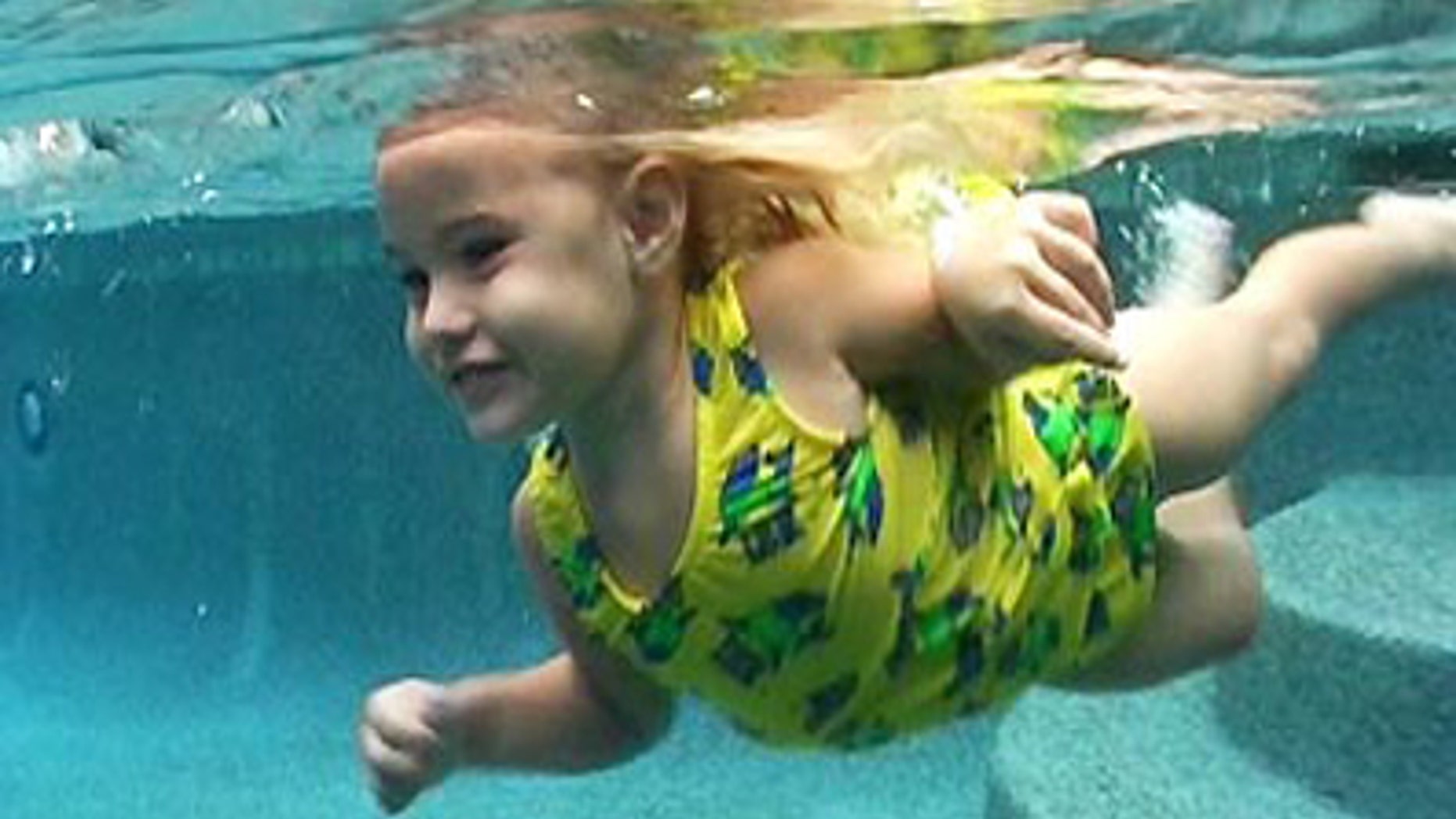 Summer doesn't officially start until June 21, but so far this year, there have already been 37 drowning and 38 near-drowning incidents reported across the country.
In an effort to educate people about the dangers that the warmer months can bring, the Consumer Product Safety Commission is kicking off its Pool Safely: Simple Steps Save Lives campaign, which highlights various water safety tips.
"As the summer swimming season approaches, our message to parents and caregivers is simple: Stay safe in and around pools and spas by practicing as many safety steps as possible," Inez Tenenbaum, chairman of the CPSC, said in a news release. "This includes staying close to children at all times, knowing water safety skills like CPR, and ensuring anti-entrapment drain covers are installed in all pools and spas."
In addition to pool safety, it's a good idea to enroll your kids in swimming classes, and make sure you start them as young as possible.
Nicole Powell, a Florida mother of two, enrolled her children in swimming classes taught by a private organization called Infant Swimming Resource when they were 8 months and 14 months old.
"In my family, we had a tragic loss of a baby drowning, and it was life altering for us as a family," Powell told FoxNews.com. "What I realized is that it doesn't take a seriously negligent person to have an accident. You can turn around and go grab some towels, and the little one fell in, and they silently fall in the water and they sink, so you don't know that it's happening… whereas I know my children if they fall in the water because I've turned around – they know exactly what to do."
The founder of Infant Swimming Resource, Dr. Harvey Barnett, has been teaching kids how to swim for more than 40 years. He said even though kids learn swimming survival skills – parents are still the best protection when it comes to preventing a tragic accident.
"You are your child's lifeguard. You are the best lifeguard they will ever have," he said.
The Pool Safely campaign, which features several television and radio public service announcements, is the federal government's first-of-its-kind national public education effort to reduce child drowning incidents.
Click here for more information on Infant Swimming Resource.