Renewed Zika outbreak feared on Texas border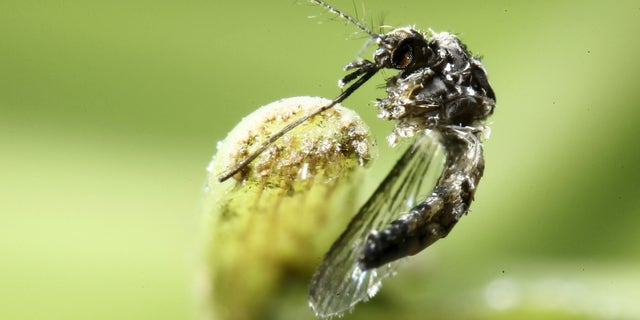 As warmer weather approaches and mosquito seasons take flight, health professionals are warning that a Zika outbreak in the Rio Grande Valley at the southernmost tip on the Texas border with Mexico is just a matter of time.
The area, home to 1.3 million people, many living in poverty, has many houses without sufficient air-conditioning and window screens.
ZIKA BIRTH DEFECTS FOUND IN 1 IN 10 INFECTED US PREGNANT WOMEN
"You have a lot of these families who don't even have money to get rid of their garbage," Patricia Pena, who works with the community nonprofit La Frontera Ministries to educate locals on the virus, told the Guardian newspaper. "And their houses are infested with all kinds of creatures, including mosquitoes."
Joseph McCormick, regional dean of the University of Texas School of Public Health, also expressed concern that the disease is "going to hit the poorest people."
The Texas Department of State Health Services (DSHS) is currently urging pregnant woman and symptomatic individuals in the lower Rio Grande Valley to promptly get tested.
US ZIKA VACCINE BEGINS SECOND PHASE OF TESTING
But making matters worse, the number of people without health insurance in the region is one of the highest in the U.S, and there is no public hospital. Furthermore, 80 percent of Zika cases do not show symptoms – but the local-mosquito-borne virus comes with serious consequences from severe birth defects to neurological problems.
And while much of the nation's attention has been on the spread of the disease in Florida, Texas has already had to contend with some ten documented cases this year.
The state reported its first case in late November, in the border town of Brownsville, prompting the Centers for Disease Control and Prevention (CDC) to designate it a "cautionary area" that pregnant women should avoid.