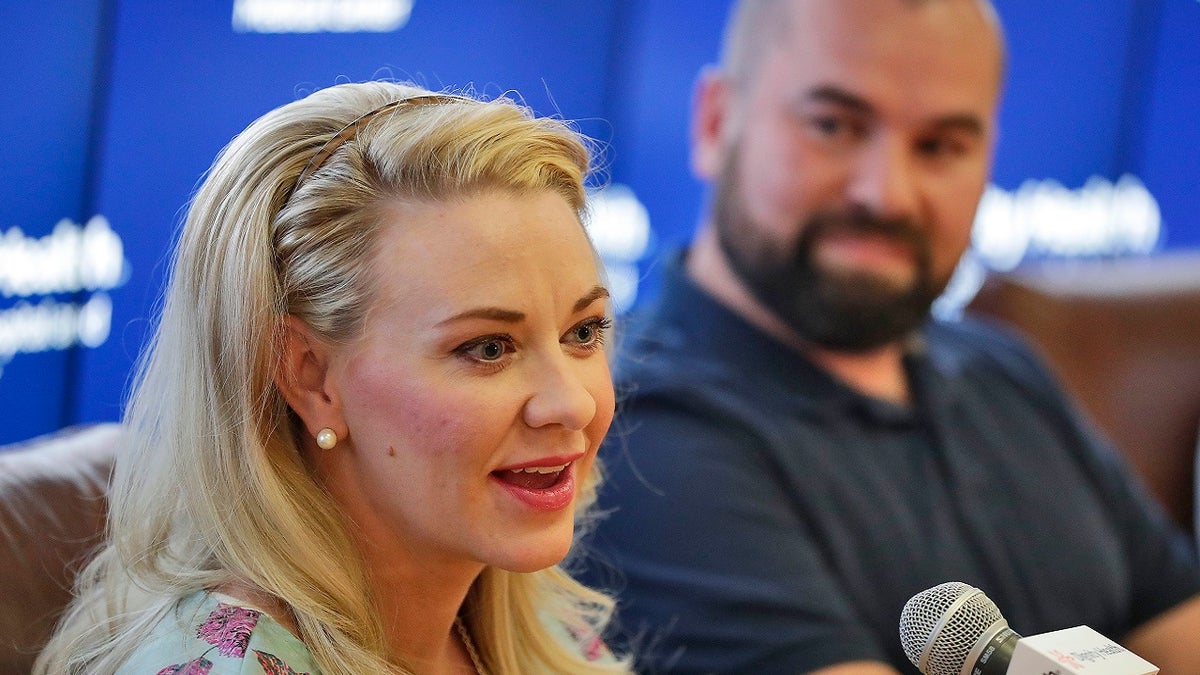 A mother who delivered quintuplets in March spoke with the media on Friday about her feelings of both excitement and fatigue.
Jamie Scott delivered three girls and two boys by Caesarean section after 29 weeks of pregnancy at Dignity Health St. Joseph Hospital and Medical Center in Phoenix.
"I feel so blessed when I look at each of their little faces and each of their little souls I can feel," she said.
Jamie and her husband Skyler Scott temporarily moved from Utah to Phoenix to get care at the go-to-facility for high-risk pregnancies, especially involving triplets or more.
"They really made it so bearable and wonderful," Skyler Scott said. "And I really believe that some of the best, most angelic people in the world somehow find their way into the NICU."
Violet, Daisy, Lily are the three girls, while Logan and Lincoln are the two boys. All were born March 21 weighing less than 3 pounds. Jamie also pumps breastmilk every three hours.
The Scotts plan to return to their community in St. George, Utah, once the babies and mom are healthy enough to travel.
"I'm excited," Jamie said. "I'm very, very tired right now, but I know with doing this it's gonna take the two of us and a whole village of people back home."
The Associated Press contributed to this report.