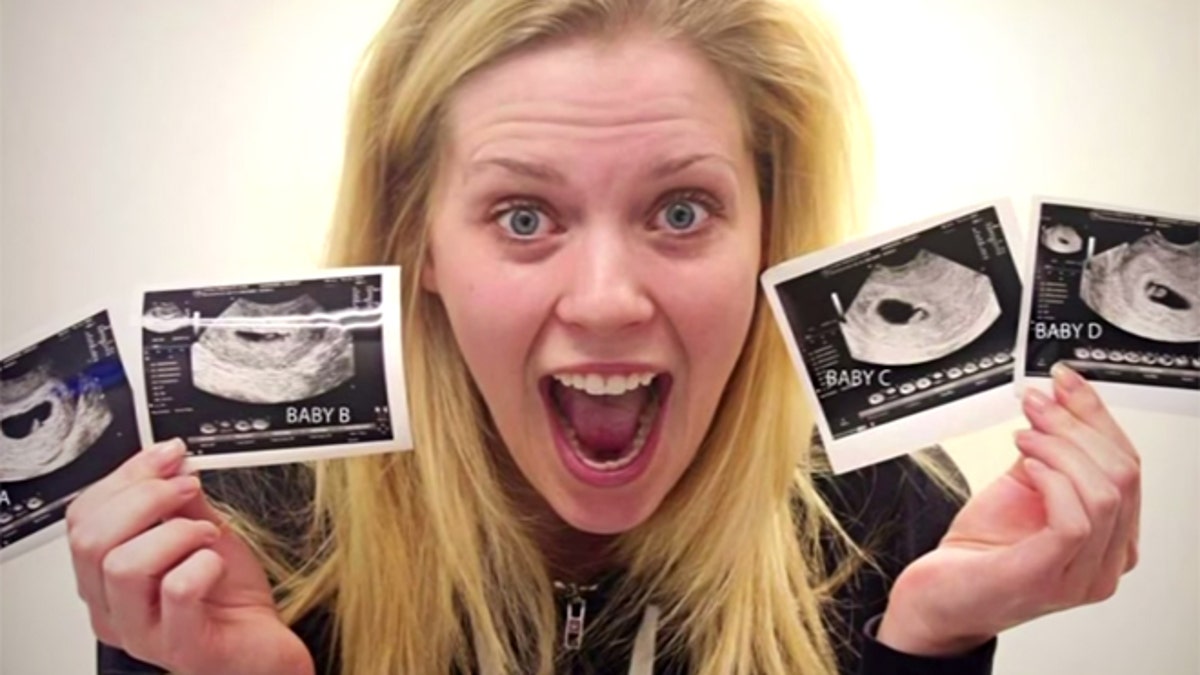 A Utah mother expecting quadruplets is back recovering in her home state Friday, after being flown to California for emergency surgery on one set of twins.
Ashley Gardner was 19 weeks pregnant when doctors told her one set of twins was suffering from Twin-to-twin transfusion syndrome (TTTS), a rare disorder that occurs when the blood supply of one twin moves to the other in the shared placenta.
Ashley and her husband Tyson were flown to Hollywood Presbyterian Medical Center Tuesday for the procedure, MyCentralOregon.com reported. Doctors successfully performed the surgery October 22, and were able to more equally divert blood between the twins, a post on the family's Facebook page said.
"The doctor just came out and said the babies are cured of twin-to-twin transfusion… he said that part couldn't have gone better!!!" the post read. Doctors also performed a cervical cerclage to prevent Ashley's cervix from opening further.
An update on the Facebook page said an ultrasound showed all four babies survived the surgery, and Ashley was cleared to fly home.
"She is on strict bedrest [sic] for the remainder of her pregnancy. The doctors goal is for her to make it to 28 weeks, but we think our little fighters will stay in longer!" the post said.
The Gardner's story first when viral when the couple found out they were expecting four babies.
The couple had been struggling to conceive for eight years before trying in vitro fertilization in June, according to a YouTube clip about their journey.
In July, a seven-week ultrasound revealed that the couple was expecting quadruplets – two sets of identical twins -- and the couple's shocked reactions quickly spread through the Internet.
The couple would be shocked for a second time, when at a gender reveal party they learned all four babies are girls.
The couple's pregnancy journey is being chronicled on their Facebook page, as well as a YouTube channel.
Fundraisers for the couple are being planned at local venues, and a P.O. Box has been set up for well-wishers.