Purified marijuana compound may reduce stubborn epileptic seizures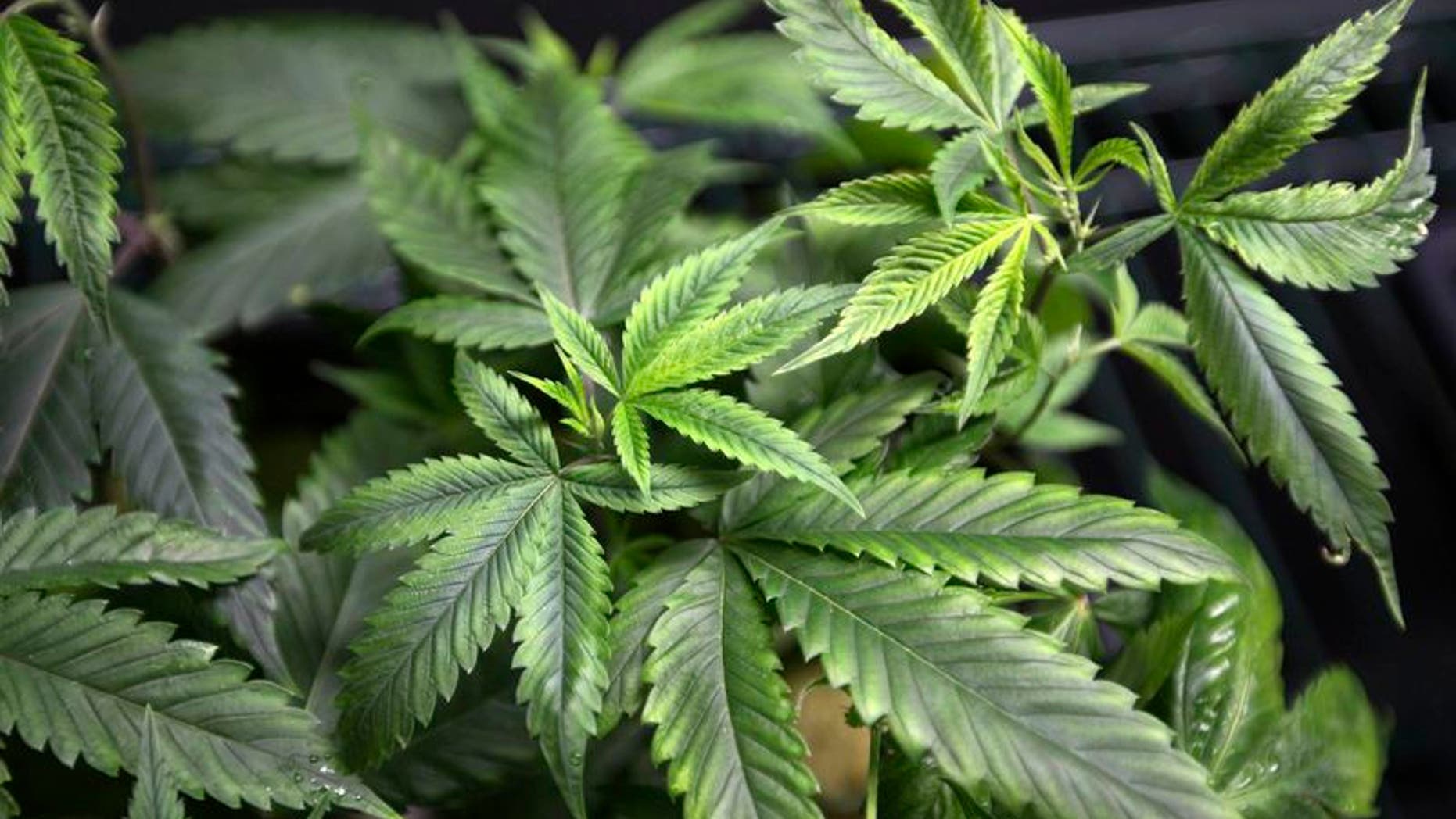 A purified compound derived from marijuana may help reduce seizures in children and young adults with severe forms of epilepsy that resist other treatments, a new study suggests.
Patients who added a 99 percent-cannabidiol (CBD) oil to their current treatments went from an average of 30 seizures a month to fewer than 16 - representing a 37 percent reduction over 12 weeks, researchers report in Lancet Neurology.
"In this group that has been extremely treatment resistant, this was an incredibly positive finding with the caveat that we didn't have a comparison group," said lead author Dr. Orrin Devinsky, of NYU Langone Medical Center in New York City.
CBD is a compound found naturally in marijuana and known to affect the brain. But it's important to note that CBD does not produce a high, Devinsky said, and the new findings have no bearing on use of medical marijuana or other compounds from the plant.
The form of CBD used in the new study was a solution of the extract in oil called Epidiolex from GW Pharmaceuticals, which partly funded the new study. The drug is currently being evaluated by the U.S. Food and Drug Administration.
Previous research into the effects of CBD and medical marijuana on various types of epilepsy has been limited and produced mixed results with some people having fewer seizures and others having more.
For the new study, the researchers enrolled 214 patients between 2014 and 2015 from 11 U.S. epilepsy treatment centers. They included people with different forms of epilepsy like Dravet and Lennox-Gastaut syndromes. The participants were typically among the centers' most resistant to existing epilepsy treatments.
The goal of the study was to inform future research by tracking doses, side effects and whether or not the patients improved.
Participants were started on 2 milligrams (mg) to 5 mg of the solution, broken into two daily doses. The dosage slowly increased to 25 mg or 50 mg daily over the 12 weeks. Patients continued taking their existing medications.
Of those who started the study, 52 patients were lost to follow up and 11 stopped taking CBD before the study ended. Others were excluded from part of the analysis due to age, other health conditions or not experiencing seizures.
About 37 percent of patients had their seizures reduced by at least half. The researchers point out that 22 percent of patients had seizures reduced by at least 70 percent and 8 percent had their seizures reduced by at least 90 percent.
Overall, 20 patients had severe side effects possibly related to CBD. The most common was a severe bout of seizures known as status epilepticus. Only five participants stopped taking the solution due to side effects, however.
Less severe side effects included drowsiness, diarrhea, loss of appetite, fatigue and convulsions.
Devinsky said ongoing double-blind randomized controlled trials, which are considered the gold standard of medical research, will be able to shine more light on CBD's effectiveness and which side effects are caused by the drug.
Dr. Kevin Chapman, of Children's Hospital Colorado in Aurora, said he'll be interested to see the results of those trials.
"From my standpoint, I don't think it's going to quite be the panacea we're hoping it to be," said Chapman, who studies CBD for epilepsy but wasn't involved in the new study.
For example, he said, the side effects found in the new study suggest CBD's safety is similar to that of current drugs. Also, the study suggests there may be better outcomes among people taking CBD and another popular epilepsy drug known as clobazam.
"I think it raises some questions about the utility for CBD, but it lays the groundwork for future studies," Chapman said.
Devinsky said his team's ongoing clinical trials of CBD should be completed around February.