'Princess Lacey' tribute begins again for Michigan State University campus rock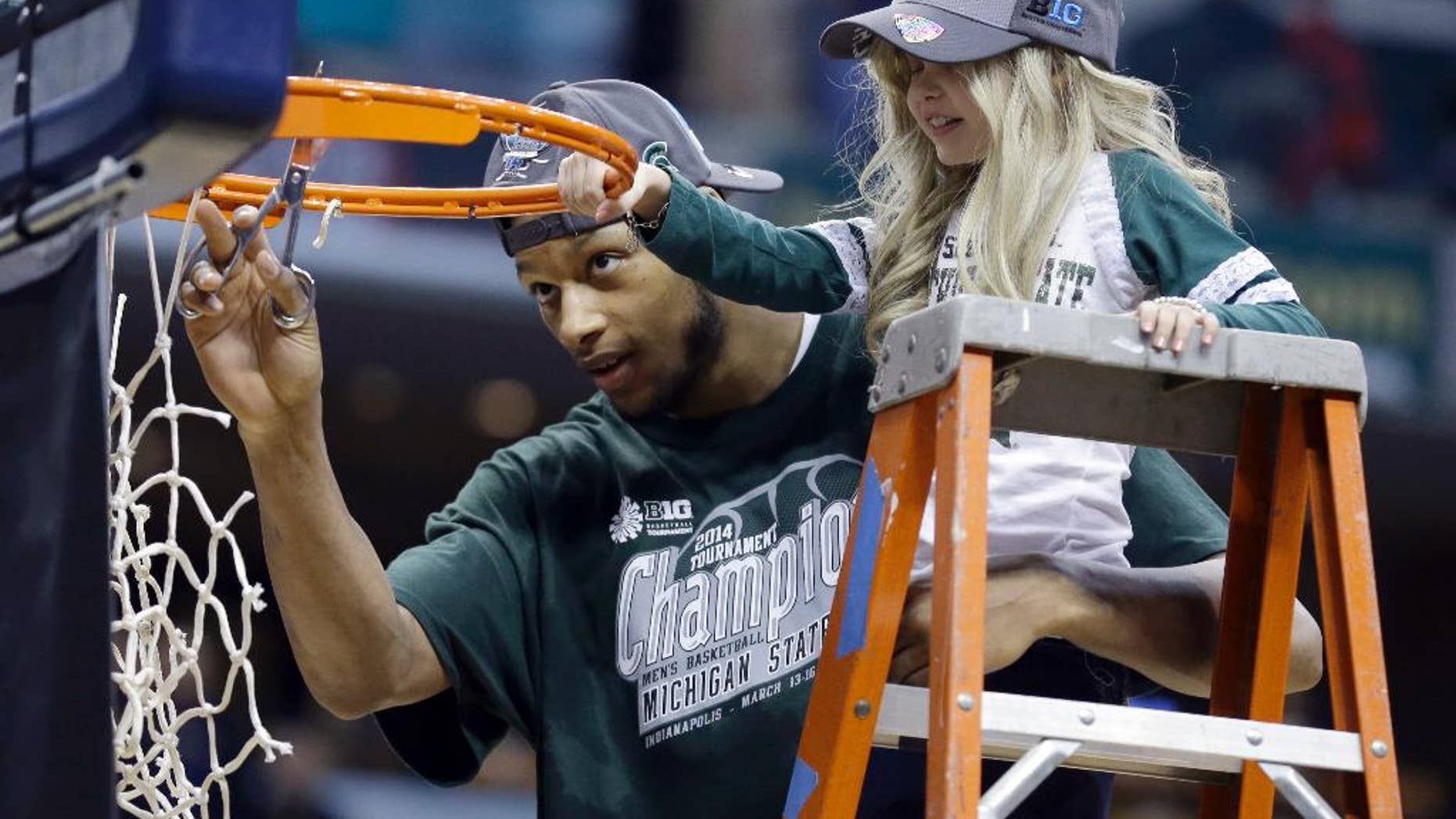 Michigan State University students are paying tribute again to an 8-year-old girl who died after a battle with cancer by painting a rock that serves as a campus message board.
The Lansing State Journal says students began to paint The Rock on Tuesday evening. Connor Sexton of the Lambda Chi Alpha Fraternity Philanthropy Team says people are invited to come and sign it throughout the day Wednesday.
Lacey Holsworth's battle with nerve-cell cancer inspired the Michigan State basketball program and strangers who followed her story. She died last April 8 at her home in nearby St. Johns. Former Spartans star Adreian Payne befriended her during one of her hospital stays.
She was affectionately known as "Princess Lacey."