Prescription-drug monitoring saves lives, could save more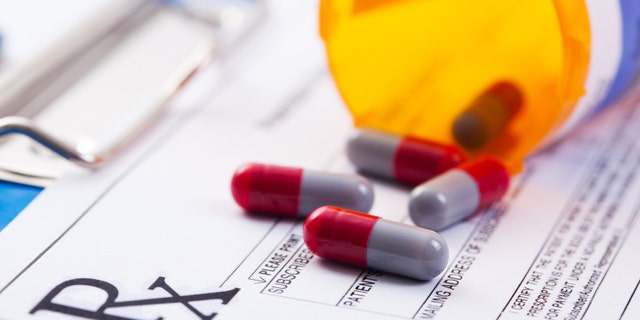 NEWYou can now listen to Fox News articles!
State programs that monitor narcotic prescriptions help prevent 10 opioid-overdose deaths a day in the U.S., yet improvements could save another two people a day, a new study finds.
States with the most robust programs - ones that tracked a greater number of potentially addictive medications and updated their databases at least weekly - saw the biggest drops in overdose deaths, the research showed.
Implementing drug monitoring in all states and strengthening weaker programs could prevent another 600 opioid-overdose deaths this year, researchers calculated.
"Prescription drug-monitoring programs are a public health tool to ensure that we're using opioids appropriately but limiting the negative health impacts we see in almost every community in the United States," lead author Dr. Stephen W. Patrick said in a phone interview.
"Our findings suggest that investments in upgraded prescription drug-monitoring programs will pay dividends in lives saved," he said.
Patrick, a pediatrician at Vanderbilt University School of Medicine in Nashville, Tennessee, specializes in treating newborn babies. He began studying the effectiveness of drug-monitoring programs after treating a spate of infants born struggling with the symptoms of withdrawal from opioids doctors had prescribed to their mothers.
More than 40 Americans die every day from prescription opioid overdoses, according to the U.S. Centers for Disease Control and Prevention. Prescribing and sales of opioids, including the painkillers oxycodone (Oxycontin) and hydrocodone (Vicodin), have quadrupled since 1999, fueling the epidemic.
Pregnant women and their unborn babies have not been immune. The incidence of neonatal abstinence syndrome in the U.S. nearly tripled from 2000 to 2009, Patrick's previous research showed. Many of the mothers of newborns Patrick treated said they had no idea that taking a doctor-prescribed pain reliever could lead them and their unborn children to addiction.
Patrick's new study in Health Affairs examined mortality data from 1999 through 2013 to evaluate the effectiveness of state prescription drug-monitoring programs.
The programs are designed to prevent patients from shopping for drugs from multiple providers or "doctor shopping" and to identify physicians who prescribe abnormally high doses of substances or "pill mills," the authors write. The programs also can facilitate conversations between doctors and patients and referrals to drug-rehabilitation programs.
Missouri is the only state in the nation without a drug-monitoring program, and its opioid-related overdose death rate has grown faster than the national average, according to the study.
The average opioid overdose death rate for the 34 states included in the current study rose from 1.4 per 100,000 in 1999 to 6.2 per 100,000 in 2013.
Average annual death rates dropped by 1.12 per 100,000 in states that implemented drug-monitoring programs, the study found.
A study last month in Health Affairs found that doctors in states that track painkiller prescriptions were nearly one-third less likely to offer patients dangerously addicting opioids.
Other previous studies found drug-monitoring programs effectively reduced doctor shopping, opioid diversion and inappropriate prescribing, the authors of the current study write.
Dr. Silvia Martins, a substance-abuse researcher at Columbia University Mailman School of Public Health in New York City, said in a phone interview that she was not surprised by the new study's findings.
"I would expect prescription drug-monitoring programs to have an effect in reducing opioid deaths," said Martins, who was not involved in the current study. "That's what we hope they do."
"We need to have more data, and we need to have more time to understand how they work and to understand which characteristics work," she said.
The new study lacked sufficient data to analyze the value of programs that order physicians to register for and use drug-monitoring programs. But Patrick and Martins both said they are eager to see research on the effectiveness of mandatory doctor registration in future studies.
Nonetheless, Martins cautioned that "prescription drug-monitoring programs are just one of the tools to curb the prescription-opioid epidemic."
"This may be a way to identify someone and get them to treatment. It can help facilitate a conversation with a physician," Patrick said.
"We're beginning as a society to think about pain in a different way," he said. "Are we using these drugs appropriately? If not, what other strategies do we have?"