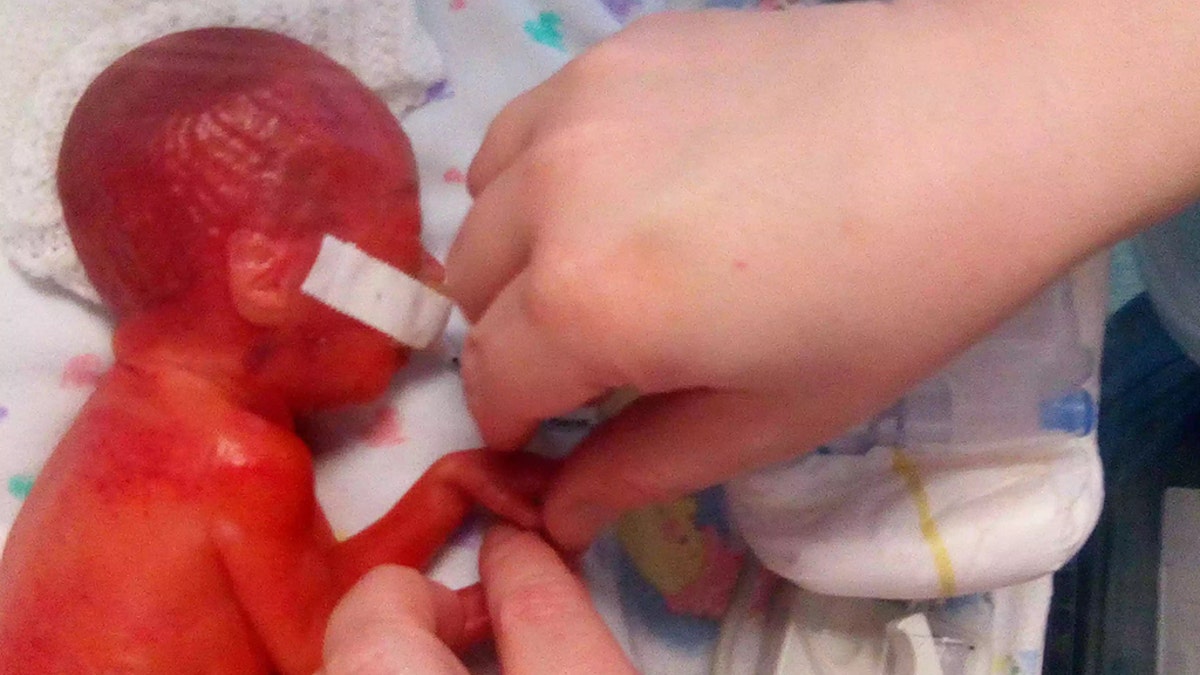 A disturbing picture was released of a premature baby from England that was so underdeveloped that her brain was showing through her transparent red skin.
Cheri Price, the mother of the now one-year-old, shared with SWNS how her daughter survived a collapsed lung and lost her ability to breath for seven minutes when she was born at just 23 weeks.
"When Hailie was born, it sounds bad to say it, but she looked like a red alien," the 22-year-old mother said.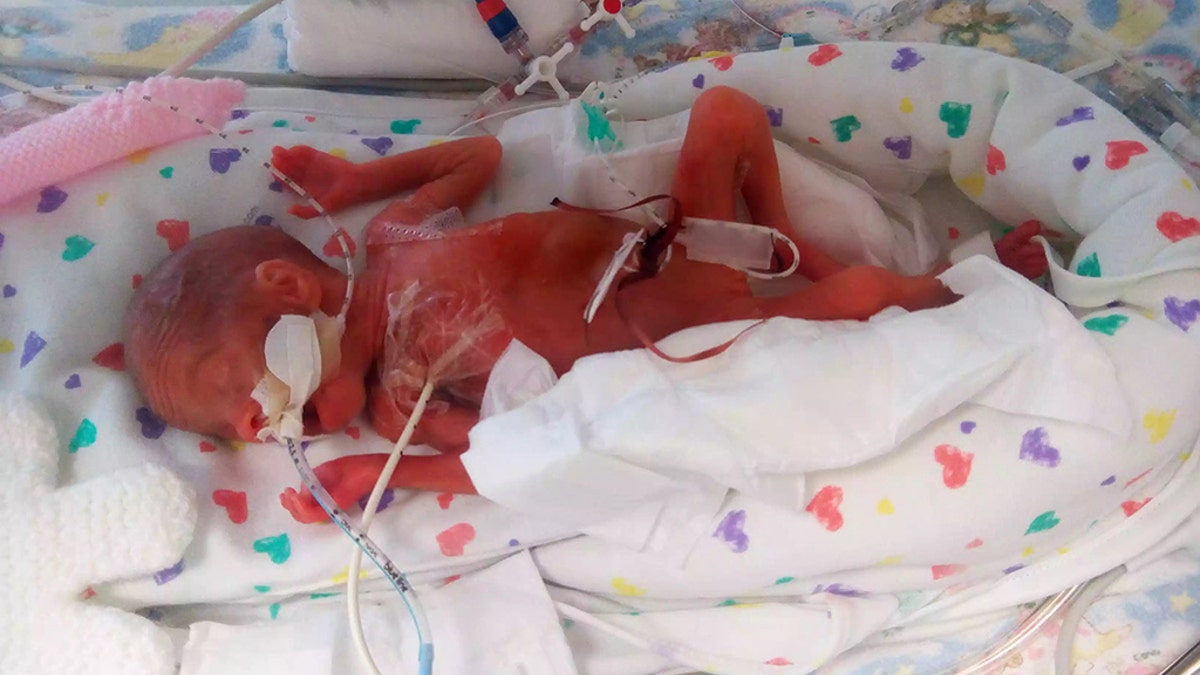 Cheri began contractions suddenly at 20 weeks of gestation, after losing her 'mucus plug' ‒ the barrier between the uterus and vagina ‒ while at home on the Isle of Wight on Jan. 30, 2017.
PREEMIE BABY PLACED IN PLASTIC BAG SURVIVES, MOM CALLS HIM 'MY LITTLE FIGHTER'
When she went to her local hospital, she was told they didn't have the facilities to treat newborns prior to 24 weeks, so Cheri and her boyfriend, Timothy Dillon, drove 300 miles for better care.
According to the American College of Obstetricians and Gynecologists a normal pregnancy lasts about 40 weeks. The organization cites on their website the risks become higher for extremely preterm babies, "With very rare exceptions, babies born before 23-weeks of pregnancy do not survive."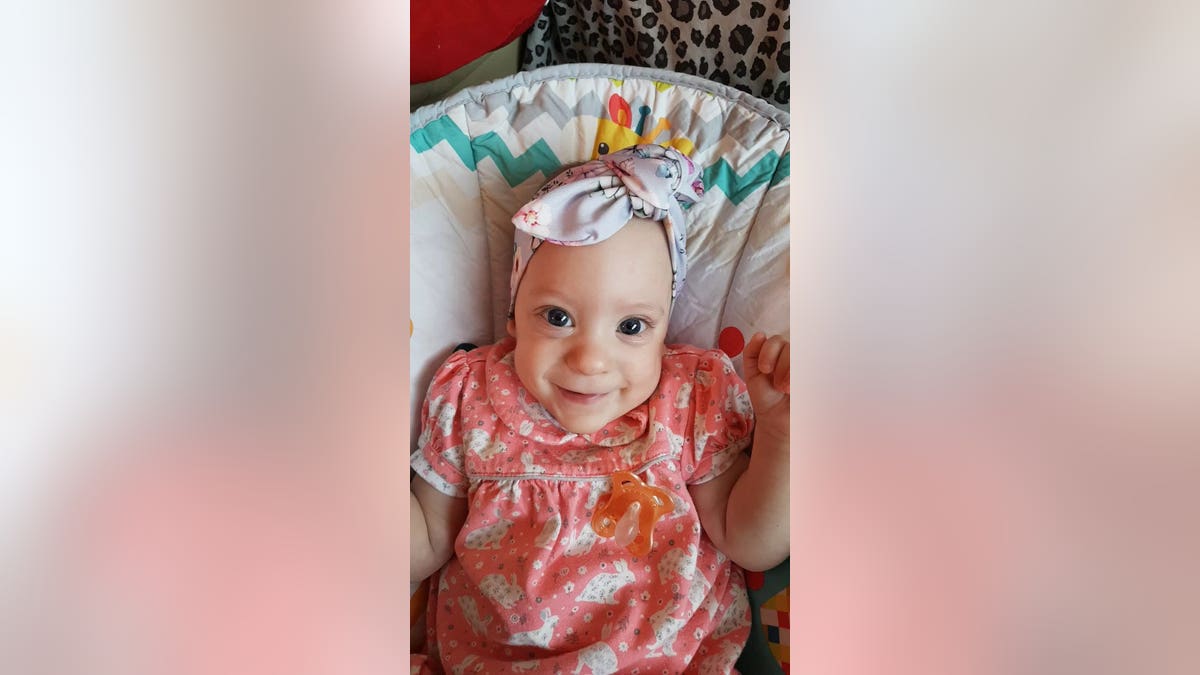 Cheri's contractions stopped after she took medication, but then her water suddenly broke and she gave birth to Hailie on Feb. 23 at James Cook University hospital in Middlesbrough.
As soon as she was born, the baby girl had to be resuscitated.
"From birth she was put in an incubator and we couldn't touch her — but we could see all the veins of her brain through her red skin."
Cheri told SWNS, "She didn't look like a baby at all, we couldn't believe she even survived."
BABY BORN 4 MONTHS PREMATURE READY TO HEAD HOME
Hailie's skin didn't have time to develop the pigmentation in the later stages of Cheri's pregnancy, so her skin appeared transparent and her brain was clearly visible.
After three months, Hailie was diagnosed with stage three ROP (Retinopathy of prematurity) and faced being permanently blind as her retina was not developing properly. But doctors eventually saved her sight.
The baby girl was finally allowed to go home on June 19 of last year last year — two days after her actual due date.
Cheri, who is also a full-time mom to 7-year-old Liam Price, said she is no longer planning on having any more children.