Pot legalization advocates exploiting public confusion about CBD and THC, author says
The marijuana legalization industry appears to be fueling public confusion about CBD to advance its agenda, former New York Times investigative reporter Alex Berenson told "Fox & Friends" Wednesday.
Berenson, the author of a new book, "Tell Your Children: The Truth About Marijuana, Mental Illness, and Violence," said that CBD, which stands for cannabidiol and is the non-psychotropic substance in cannabis, is largely unregulated and serves mainly as a placebo for many people seeking relief from various medical conditions.
"It's heavily promoted as being the next big thing for everything from gout to your dog's arthritis," Berenson told host Steve Doocy, adding that "even people in the marketing industry will acknowledge that the marketing claims way outrun the science."
CBD OIL IS THE NEW RAGE AMONG MILLENNIALS. BUT, AS A DOCTOR, HERE'S WHAT I WORRY ABOUT
"It's not clear how well purified these products are, and a lot of them are not tested that rigorously," he said.
While it may not be the silver bullet that many of its users hope or believe it is, Berenson said, it also appears to be harmless.
JELLY BELLY CREATOR INTRODUCES CBD-INFUSED JELLY BEANS
What worries Berenson is that many people make the leap from seeing CBD as harmless because it is available in a variety of products, including coffee, snacks and lotions, and assumed that THC-laced marijuana, which does produce a high, is fundamentally the same and equally benign.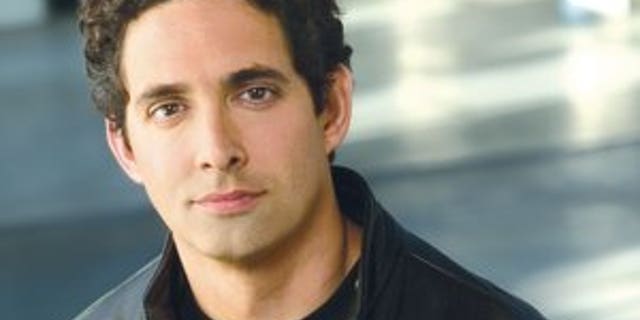 In his book, Berenson says that studies show that people who consume large amounts of marijuana have psychosis and schizophrenia and that states that have legalized it are seeing a rise in violence.
"From my point of view what's really dangerous about CBD…is that it confuses people about what cannabis is," the author said. "What you or I or Grandma might use to treat her arthritis has nothing to do with what her grandson is smoking upstairs and getting high on."
"The legalization industry, and it is an industry, has capitalized on this to confuse people," Berenson added, and rally support for recreational pot to become legal.
CLICK HERE TO GET THE FOX NEWS APP
"It's a Trojan horse, it confuses people and it gets the industry to be able to say 'Hey, this drug does wonderful things.'"