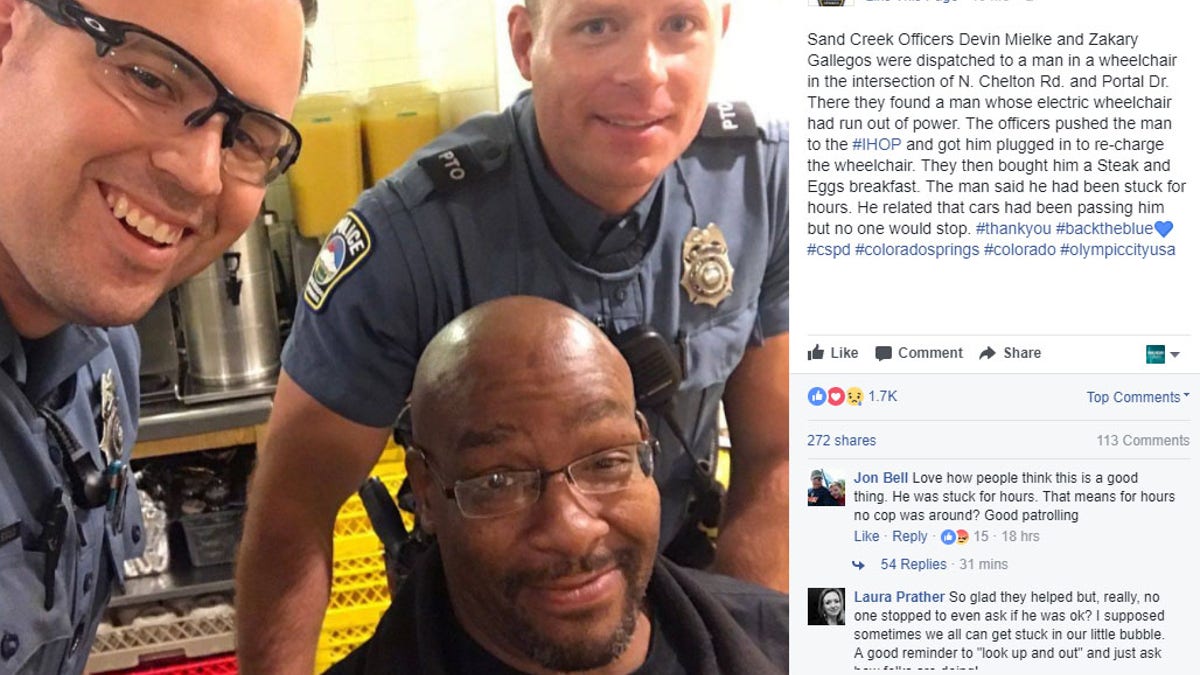 Colorado police officers came to the aid of a Sand Creek resident who was stuck in the middle of an intersection for hours after his electric wheelchair ran out of power. Officers Devin Mieke and Zakary Gallegos transported the unidentified man to a nearby IHOP restaurant where he was able to plug into an outlet and charge his chair.
WOMAN CHARGED WITH POISONING HUSBAND USING EYE DROP SOLUTION
"They then bought him a steak and eggs breakfast," the Colorado Springs Police Department said in a post on Tuesday. "The man said he had been stuck for hours. He related that cars had been passing him but no one would stop."
The post has received more than 1,500 reactions, with many commenting that they were saddened that nobody had stopped to help the man.
RAPPER'S SONG ABOUT MOM'S DRUG ADDICTION GOES VIRAL
It was not clear why the man required the assistance of a wheelchair.